Dell XPS 11 2-in-1 Ultrabook aims for ultra-thinness to make tablet mode viable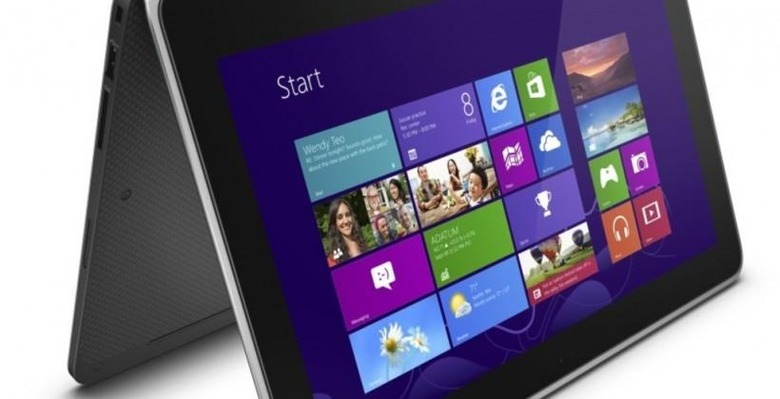 The multi-form notebook with touchscreen abilities is a form factor that appears to be alive and well here in 2013, and Dell wants the world to know that they're all about continuing to innovate with the 2-in-1 2013 edition of the Dell XPS 11 this morning. What we're seeing here is what Dell calls the world's thinnest, lightest, and most compact 2-in-1 Ultrabook headed to the market today. They've made the case with a 2.5 pound body and between 11 and 15mm thickness on this XPS 11 machine, made with a rotating hinge so it can be a tablet just as easy as it can a notebook.
This device works with True Color viewing with Dell's own eeColor technology. This technology works to present users with "true, rich, consistent color" for multiple environments, be they indoors, outdoors, or something in-between. This XPS notebook also includes machined aluminum body for heavy-duty working on the daily.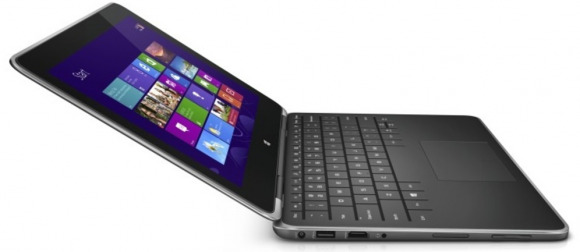 Also in the realm of protection you'll find Corning Gorilla Glass NBT up front, aiming for scratch resistance from everyday tapping and full-on tablet mode. The Dell XPS 11 continues the line of high-end XPS notebooks with a full backlit touch keyboard as well as what Dell describes as tablet-first design. This means – if you did not know – that they'll be marketing it as a tablet, but that it'll also have a massive bit of power under the hood as it is indeed classified as Ultrabook.
This is just one of three new XPS notebooks being rebooted here in Dell's announcement wave, also bringing on the XPS 15 and XPS 13 to play. The Dell XPS 15 works with 4th generation Intel Core processor power with options for 500GB to 1TB configurations with Intel Rapid Start Technology and options for a 32GB mSATA SSD or 512GB SSD. The XPS 13 works with a 13-inch edge-to-edge display with a footprint similar to that of a common 11-inch notebook – this device also works with Full HD and 4th generation Intel core technology.