Dell Venue Pro Receiving Windows Phone 7 Update "Copy and Paste" Starting Today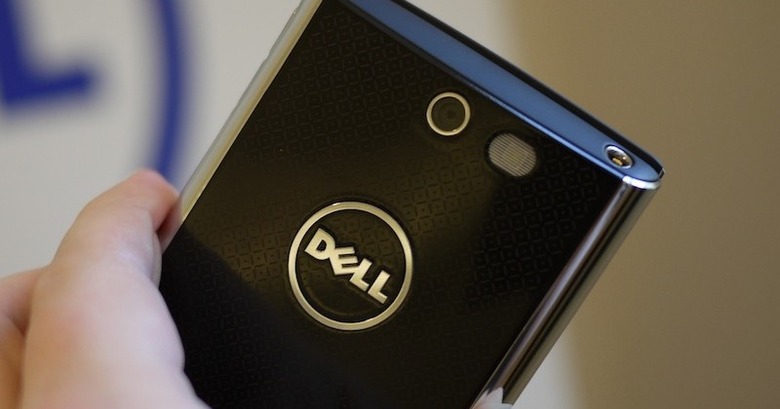 In addition to a Windows Phone 7 update, users of the Dell Venue Pro will be being sent a separate update for the handset that will provide additional enhancements and fixes. There's no ETA on this update, but the WP7 update is indeed rolling out to users today, March 31, 2011. This update is known as "Copy and Paste" and will continue to be released in a phased fashion over the next few weeks.
This set of updates will come to you in three separate cycles. First there's an update known as the "February Update" which you may well have already received. Without this update, you cannot update to the Copy and Paste update. Once you've got the first, you can start working on the second – Copy and Paste will also be sent over the air and downloaded by you essentially automatically (with notification, of course.)
What the Copy and Paste update will do, in short, is give you faster app speed and gaming load times, tweaks to the Marketplace, tweaks to Outlook, and more. The process which you must go through is thus, provided to us by Dell themselves:
Connect your Venue Pro to a machine that has the latest Zune software installed. If you want to manually check for the update, launch the Zune software, click the Phone link, then choose the View Synch Options button, and click Update on the left hand side.

When I clicked update, it notified me that I needed to update my Zune software first.

Next, I started the Phone Update process.

The whole process took about 20 – 25 minutes for me overall. The longest part was creating the backup.

Then, I got the confirmation that the update was successful.

After the update, my Venue Pro shows the OS version as 7.0.7390.0 (in the About section under Settings):
Simple, right? Apparently this update also adds speed to loading everything overall, Facebook, Twitter, Neflix load and movie playback included.