Dell Venue 7 and 8 with Android released, compete for low-cost tablet supremacy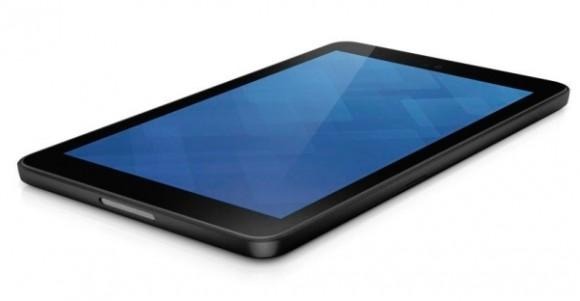 As scheduled, Dell's newest tablets, the Venue 7 and Venue 8, were released Oct. 18 to compete in the low-cost Android tablet market. Both will run Android 4.2.2 Jelly Bean and are primed for Android 4.3. In pricing the Venue 7 at $149 and the Venue 8 at $179, Dell is positioning the tablets as an alternative to older Android systems or Windows 8.1-enabled devices for similar price classes.
The two tablets are similar in hardware to their Windows 8.1-enabled versions, released earlier this month. The Venue 7, measuring in at seven inches on the vertical with a 1280 x 800 pixel IPS display, runs on a dual core 1.6GHz Intel Atom Z2560 Clover Trail+ processor and 2GB of memory, with a 16GB hard drive and a microSD card slot for 32GB more storage. It has a VGA camera on the front, a 3MP camera on the back, and a microUSB power and connectivity port.
The Venue 8 is eight inches tall with the same pixel count as the 7. The resolution is therefore not quite as dense as on the Venue 7, but the difference will appear negligible for most users. For that additional $30, the Venue 8's processor is faster at 2GHz and the cameras are 2MP on the back and 5MP on the front. Unlike the Venue 7, the 8 is available with 32GB of internal storage.
Both models support Wi-Fi connectivity up to Wireless-N, Bluetooth 4.0, and GPS connectivity. Rumors that the tablets would be available with HSPA+ modems have proven incorrect according to PC Mag. As we mentioned earlier this month, the audience for the Venue 7 and 8 are likely to be entry-level tablet users focusing mainly on browsing and social media.
SOURCE: PC Mag