Dell Thunder prototypes leak, get early video review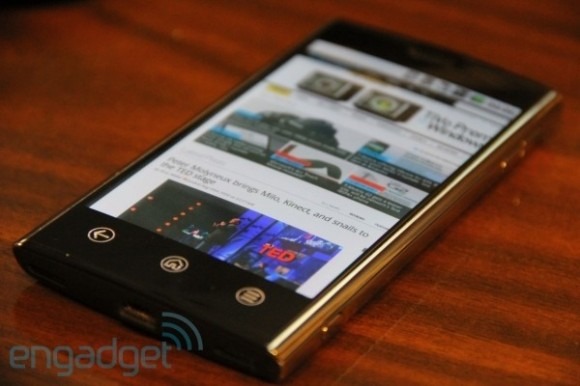 A Dell Thunder prototype has not just leaked but come bounding out, with the Engadget team getting enough hands-on time with two of the upcoming Android smartphones.  Despite the early build of both units – dated April, with the real thing not set to arrive until later this year – they sound pretty solid, with one handset seemingly outfitted for quadband AT&T use and the other suggesting T-Mobile USA support.
Performance from the unmodified software – Android 2.1 on one device, 1.6. on the other – fell short of a pre-Froyo Nexus One, unsurprising given both the Thunder and the Google phone run the same 1GHz Snapdragon hardware (paired with Qualcomm Adreno graphics).  Otherwise there's WiFi b/g/n and suggestions of an FM radio, HDMI output, hardware dock connector and dual-microphones in the bootloader and debug apps, together with mention of a second, VGA camera (presumably for video calls) to go with the rear-facing 8-megapixel camera (with software that proved buggy in Engadget's testing).
Most disappointing, though, is the screen, a mediocre LCD that's 800 x 480 on one and 1280 x 768 on the other; the expectation is that they'll be switched out for AMOLED/OLED panels in time for launch, hopefully with resolutions toward the higher end of the prototype pair.  In the end, Engadget approve in general, but we'll have to wait and see how Dell finish off the Thunder hardware (and software experience, for that matter) to know quite how much of a splash it may make.