Dell Studio One 19 All-in-One touchscreen PC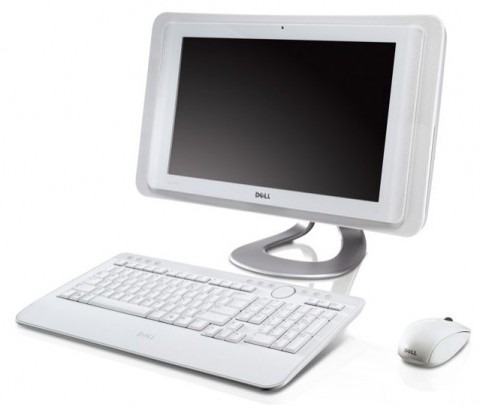 Dell Japan have announced a new, touch-capable all-in-one desktop PC, the Dell Studio One 19.  Based around an 18.5-inch 16:9 1366 x 768 LCD – with a choice of standard or touch-panel – the Studio One 19 can be configured with Intel Core 2 Duo or Core 2 Quad processors, up to 4GB of RAM and up to 750GB hard-drive.
As for graphics, there's either the standard NVIDIA GeForce 9200, or the optional GeForce 9400; the optical drive is normally a DVD burner but a Blu-ray drive can be specified.  Dell provide wireless peripherals to go with it.
The Dell Studio One 19 will go on sale in Japan later on this month, priced from 149,800 yen ($1,538).  No word of how long it will take to cross over to foreign shores.
[via Engadget Japanese]