Dell Studio 17 Touch Adds Multitouch To Monster Notebook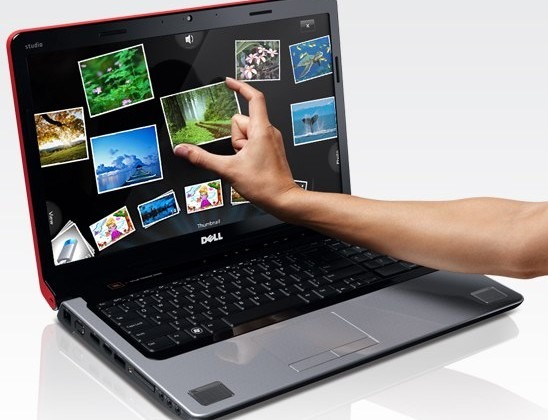 If you fancy one of Dell's new multitouch capable computers, but want both the portability of a notebook and the scale of a desktop, then the new Dell Studio 17 Touch might fit the bill.  As the name suggests, the notebook has a 17.3-inch 1,600 x 900 display with mutlitouch support, as well as up to 8GB of DDR3 memory, processors ranging from 2.1GHz Pentium dual-core T4300 up through to Core i7 processors, and of course Windows 7 as the OS.
There's also up to 1TB of 7,200rpm HDD storage, GMA 4500MHD graphics (with discrete graphics an option) and WiFi b/g/n.  Ports include several USB 2.0, a USB/eSATA combo, HDMI and DisplayPort, along with VGA and FireWire.  The whole thing weighs a not-particularly-rucksack-friendly 7.08lbs.
All of that starts from $899 with a 6-cell battery, though expect to pay far in excess of a grand if you want a significantly faster processor.  Still, the large-screen multitouch options are in short supply, so the Dell Studio 17 Touch is likely to find quite a few interested buyers.
[via Dealzon]