Dell Streak 7 tablet UK launch detailed; Stage to get sync upgrade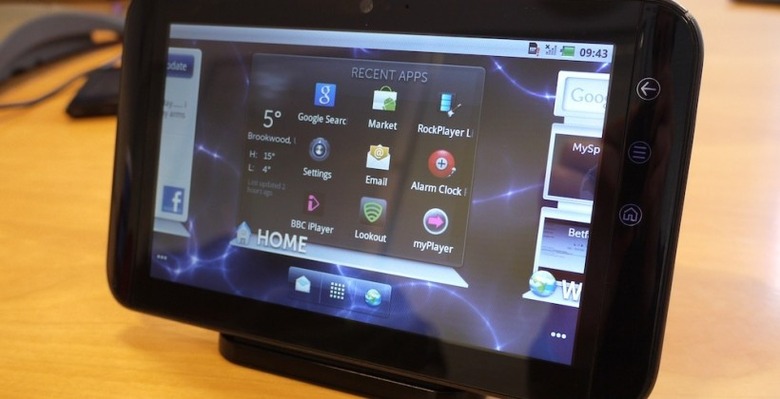 Dell has priced and dated the Dell Streak 7 for its UK launch, with the 7-inch Android tablet expected to hit the market at the end of April 2011. The 3G and WiFi equipped tablet will be sold by Dell direct, SIM-free and unlocked, for £299 (including VAT and delivery); that matches the price Samsung is expected to ask for its WiFi-only Galaxy Tab.
The main difference is screen resolution, with Dell lumbering the Streak 7 with a WVGA display where the Galaxy Tab has a crisper 1024 x 600 panel. For more on the Dell tablet, check out our original review of the US version from back in January.
Meanwhile, Dell told Android Community that it was readying updates for its "Stage" UI system – found on both its Android smartphones and tablets, and on its main PC and notebook range – to turn the app into a cross-platform synchronization tool. Among other functionality, it would automatically transfer photos between devices, such as pulling new images taken on the Streak 7's 5-megapixel camera onto your PC for later viewing.