Dell say Mini 3i is just "proof of concept"; no news but China Mobile collaboration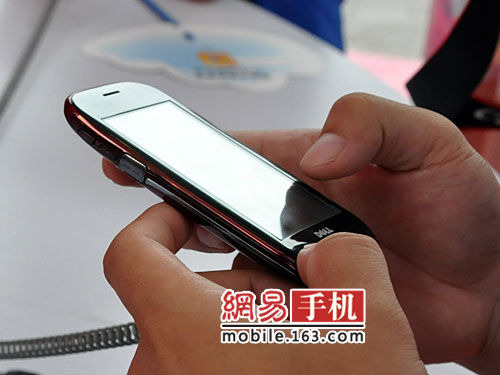 Looks like Dell aren't quite ready to confess to launching the Mini 3i yet; the company has described the touchscreen smartphone as "a proof of concept", and dismissed any idea that they are confirming specifications or even names of upcoming devices.  In fact, according to company spokesperson Matt Parretta, "The only thing that we're confirming is that we're in product with China Mobile ... We were there as a development partner for the [Google Android-based] oPhone platform."
The absence of decent, clear photos of the handset is seemingly because it was not properly announced at the China Mobile event.  In fact, according to Dell's Anne Camden, "it wasn't officially, formally introduced so much as it was waved around."
Specifications of the prototype are believed to include a 3.5-inch 360 x 640 capacitive touchscreen, 2G GSM connectivity, Bluetooth and a 3-megapixel camera, along with a microSD card slot but no WiFi or 3G.  While we're quite willing to accept that Dell aren't ready to announce the 3i quite yet, don't expect us to be too surprised should their production handset for China Mobile turn out to be strikingly similar in design.