Dell Precision Mobile Workstations: up to 16GB RAM, 1TB RAID & more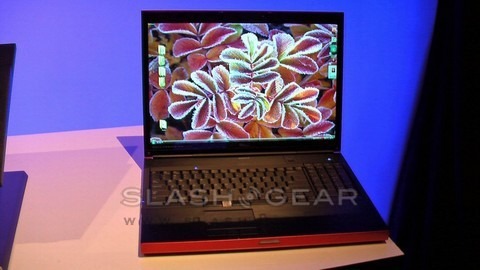 While today's Dell event was really meant to be all about the new Latitudes, the company couldn't help but tug the wraps off of their new Precision Mobile Workstation range too.  Although there are mainstream M4400 and portable M2400 versions, the most interesting is the 17-inch M6300 with up to 16GB of RAM, 1TB of storage and an LED-backlit display capable of 100-percent Adobe RGB color gamut.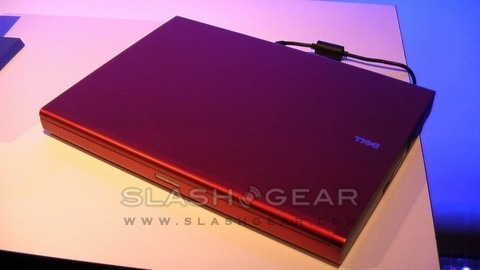 The M4400 has a 15.4-inch display and up to 8GB of RAM, while the M2400 weighs just 4.77lbs and has a 14.1-inch display.  Meanwhile the M6300 has a choice of Intel quadcore processors, dual-HDDs and NVIDIA Quadro video cards.
The vivid tangerine color you see here is a limited edition, after which a Dell representative suggested that further color options would be unveiled.  The M4400 will start at 1,569 and the M2400 at $1,449; no pricing was given for the M6300.