Dell Precision M6500 Core i7 Extreme mobile workstation debuts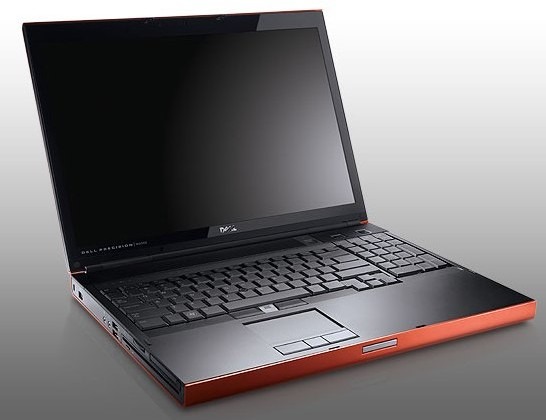 Dell have updated their mobile workstation range of notebooks with the Precision M6500, packing a range of Intel Core i7 quad-core and Core i7 Extreme quad-core processors.  There's also a considerable 17-inch 1920 x 1200 display – with various degrees of LED backlighting – together with up to 16GB of DDR3 memory, space for up to three hard-drives (up to 500GB HDD or 256GB SSD in each bay; various RAID setups available) and a choice of ATI FirePro M7740 1GB, NVIDIA Quadro FX 2800M 1GB, or Quadro FX 3800M 1GB graphics.
Meanwhile connectivity includes WiFi (up to a/g/n) and Bluetooth 2.1, together with optional UWB and WWAN (HSPA/EVDO Rev.A).  There's also a 6-pin powered FireWire, four USB 2.0, both VGA and DisplayPort, ethernet, audio in/out and eSATA, along with an ExpressCard 54 slot and 8-in-1 card reader.  Either DVD or Blu-ray drives can be specified.
As you might imagine, the end result isn't a small (or slow) system: the Dell Precision M6500 comes in at 15.4 x 11 x 1.35 inches and 8.5lbs.  A 9-cell battery is available, though Dell don't exactly make clear how long you can expect it to last.  Pricing is also unknown; the Precision M6500 isn't yet available to order online.