Dell Precision M3800 workstation surfaces in official "Coming Soon" page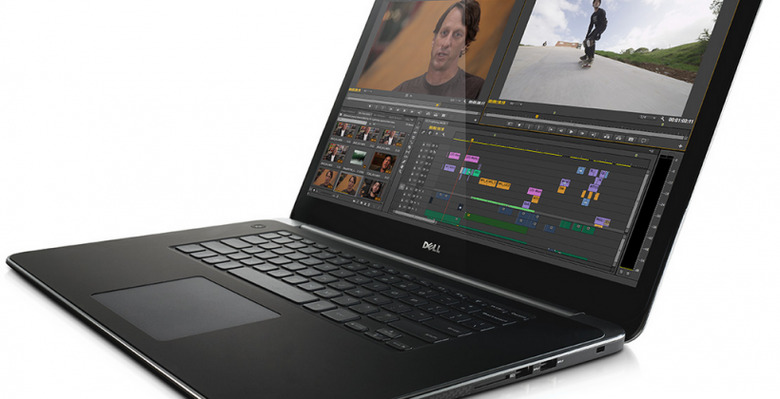 Last week, a Dell spokesperson confirmed to SlashGear that the company was working on the Dell Precision M3800, with plans to unveil it later in the year. Images and specs for the powerhouse laptop appeared online, but now Dell has an official page up giving us a somewhat detailed look at the machine, including specs and a couple videos.
The Dell spokesperson told us last week, ""Dell is introducing the thinnest and lightest workstation ever later this year. The Dell Precision M3800 is the first mobile workstation that is less than 3/4 of an inch, at 18mm, weighs only 4.5lbs and offers certified performance and dependability for creative professionals. We are not releasing or confirming any additional details today but stay tuned for more information in the coming weeks."
Fortunately, we didn't have to wait long to get some official details. According to the "Coming Soon" page on Dell's website, the Precision M3800 weighs in at 4.5 pounds, and measures in at a svelte 18mm in thickness, as the spokesperson state. As the leak had said, the display will be a QHD+ resolution of 3,200 x 1,800, a jump over the MacBook Pro 15's 2,880 x 1,800 resolution. There will also be multi-touch support.
Inside, there's a fourth-generation Intel Core i7 processor, and graphics come by way of NVIDIA Quadro. The Dell website doesn't get too far into the details, but according to the leak that surfaced last week, this will be a K1100M GPU offering from the maker, and there will be up to 2GB of dedicated memory available.
That's the extent of the information that Dell is providing on the laptop at this time, but word has it the machine features four USB 3.0 slots, an HDMI port, and an SD card reader. There's no Ethernet, which is unfortunate for some users, instead being replaced with a dongle for those who need it. The battery options are also pegged at 61Wh or 91Wh.
Price is said to be between $1699 and $1999 USD.
SOURCE: Dell