Dell Precision M3800 MacBook Pro Rival Confirmed: 3200 X 1800 Display Rumored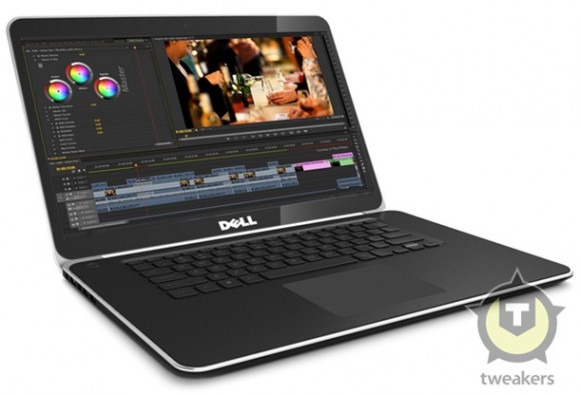 Dell has confirmed to SlashGear that it is readying an unannounced mobile workstation, the Precision M3800, tipped to take on Apple's MacBook Pro with a Retina-besting 3200 x 1800 15.6-inch display. Due to hit desks before the year is out, the new notebook packs a quadcore Intel Core i7-4702MQ processor and up to 16GB of memory, according to Tweakers, and a choice of either 1TB of standard hard-drive space or 512GB of SSD storage.
It's the display that's most interesting, though, with the Precision M3800 said to offer a choice of resolutions from 1920 x 1080 Full HD, up to a whopping 3200 x 1800. Considering Apple's MacBook Pro 15 has 2880 x 1800, that would put the M3800 just ahead.
Driving that display is expected to be NVIDIA's Quadro K1100M GPU, complete with up to 2GB of dedicated memory. If the graphics chip sounds unfamiliar then you're not alone; it's not yet been announced by NVIDIA.
Ports on the 15.6-inch notebook are said to include four USB 3.0, HDMI, and an SD card reader, though no ethernet connection; instead, Dell is said to have followed Apple's example and relied on a separate adapter dongle for that. There's still room for either 61Wh or 91Wh batteries, though, though no word on how long the Precision M3800 will last on a full charge.
The Windows 8 notebook will be offered with or without a touchscreen, and Dell will supposedly be charging between $1,699 and $1,999 for the matte black, aluminum-trimmed machine.
Dell would not confirm the full specifications, though did tell SlashGear that the notebook is indeed an upcoming model.
"Dell is introducing the thinnest and lightest workstation ever later this year" a spokesperson told us. "The Dell Precision M3800 is the first mobile workstation that is less than 3/4 of an inch, at 18mm, weighs only 4.5lbs and offers certified performance and dependability for creative professionals. We are not releasing or confirming any additional details today but stay tuned for more information in the coming weeks."