Dell Offers Improved BIOS And Trackpad Driver For XPS 13 Ultrabook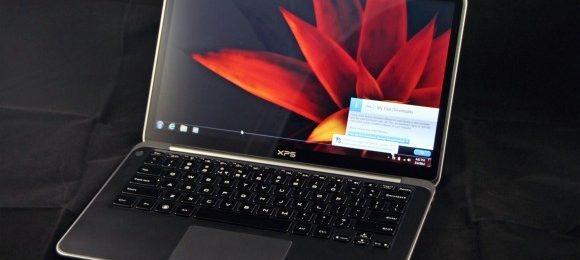 We had a good long look at Dell's shiny new XPS 13 earlier this month, and came away impressed with the build quality and screen. But two points of contention in our official review were the rather noisy system fan (a rare thing on an ultrabook) and the fidgety touchpad, an all too common occurrence on the trendy new all-in-one designs. Dell followed up with us today to say that they've updates both the system BIOS and the Cypress drivers for the trackpad, neatly addressing both issues. XPS 13 owners can get the BIOS here, and the trackpad drivers here.
I threw both updates on the XPS 13 Ultrabook review unit to see how they fared. I'm happy to report that the trackpad driver showed an immediate improvement in both accuracy and respose. It's still not as smooth are a glass trackpad, and to be certain I'd rather have physical buttons than the Macbook-style "zones" on the bottom of the pad, but the newly revised drivers don't have me reaching for my trusty travel mouse like I did before. Most importantly, you can now relibably perform a middle-click by pressing the left and right "buttons" at the same time, as pretty much all laptops do these days. You'll need to uninstall your current Cypress TrackPad software in the Programs and Features window before applying the update.
The BIOS update is a little harder to notice, though it's actually easier to install – just double-click the download and you're ready to go. The system fan will still engage under stress (as it should) but it looks like there's some better management of fan speeds going on, as it isn't a silent versus noisy proposition anymore. When playing some 1080p Flash video I didn't hear a peep, and running some basic benchmarks to artificially stress the CPU only produced about half the noise that it did previously.
Neither of these improvements is going to make or break a purchasing decision for most, but if you were waffling on laying down a thousand dollars or more on the XPS 13, this'll make you feel a little more confident in your choice. The trackpad drivers in particular make it a much easier machine to use without external inputs. The XPS 13 Ultraportable is available from Dell now in various configurations.