Dell Latitude XT2 gets hands-on: capacitive screen 'smooth as butter'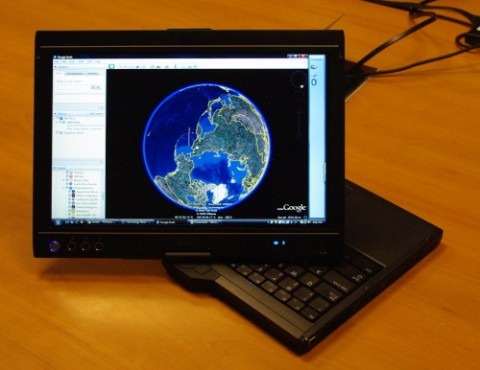 Dell's Latitude XT2 is already polarising opinion, with some seeing the $2,399 multitouch-capable convertible notebook as over-priced, while others can't wait to get their hands on what's meant to be an enterprise-level ultraportable.  We'll have to wait a little longer for the full reviews to start sprouting, but LaptopMag spent a little time with the XT2 this week and have been sharing their thoughts, primarily on the capacitive touchscreen.
As you'd hope for a capacitive screen, the navigation is smooth – "as butter", in fact, according to Joanna Stern – and the multitouch gestures work out of the box.  That means pinch and spread zooming, two-finger panning and rotation; in fact, all that needs to catch up are the applications, to better make the most of the new multitouch ability.  Hopefully we won't have to wait until Windows 7, with its native multitouch support, for that. 
Of course, what remains to be seen is the longer-term usability of the XT2; owners of the original capacitive-touchscreen XT have reported various driver frustrations, particularly centered on the N-Trig touch-panel.  Until then, there's a hands-on demo video of the XT2 in action, so head over and check it out.