Dell Latitude-based Tablet PC caught on camera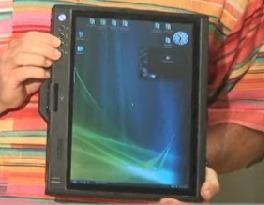 Finally! In a move which many have predicted will change the fortunes of the ever-lambasted Tablet PC platform, it appears that Dell are at long last bringing out a pen-computing laptop of their own. Eagle-eyed Bob from MobileRead spotted the Latitude-based convertible in a video on the company's own Direct2Dell blog, and Kevin Tofel is already slinging in his twopenny-worth about potential specs.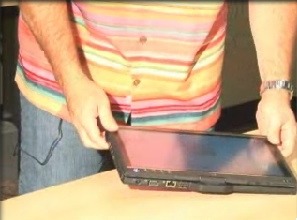 I agree with him that it looks to be a 12-inch widescreen, and it'll be interesting to see if the apparent slenderness of the unit turns out to be the case in real life. Fingerprint biometrics, hardware buttons and both digitiser pen and finger-touch screen are obvious; the rest will have to wait until more information swans our way.
Direct2Dell [via jkontherun]