Dell Latitude 2100 Education Netbook Gets Video Unboxing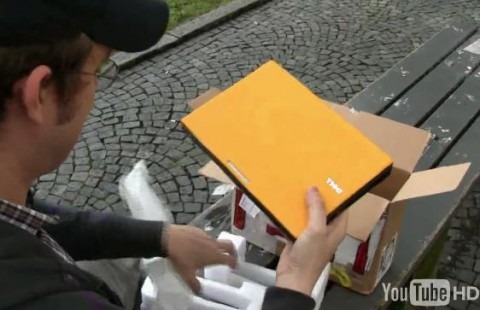 Dell's Latitude 2100 netbook has already found favor with reviewers, with the education ultraportable tipped as top of the class for its sturdy build, neat classroom features and great viewing angles from the 10-inch LCD.  What we haven't seen so far is the unboxing experience, so NetbookNews are on hand with a video of just that.
Video unboxing after the cut
As with LaptopMag, NetbookNews reckon the Latitude 2100 is perhaps the best looking school-targeted netbook around, though we still think pricing may be on the high side for individual users.  Inside the semi-rugged casing, after all, there's still the same N270 processor as you'll find in most other netbooks.
Of course, as a device intended for educational markets, schools will be likely receiving dozens of 2100's, not just single units.  We'd be interested to see an unboxing video of that, certainly, along with Dell's accompanying Mobile Computing Station docking cart, which stores 24 Latitude 2100 netbooks and can be used to administrate them with a single ethernet and power cable.