Dell Inspiron Mini 9 Reviewed: Best Netbook So Far?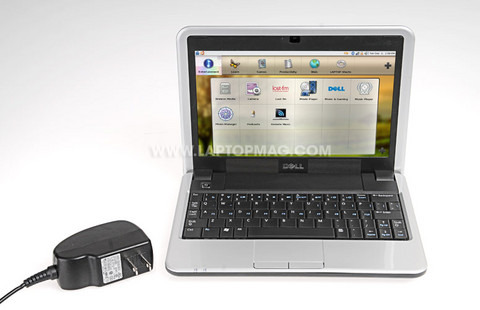 The Dell Inspiron Mini 9 launched in the early hours of this morning, and Laptop Mag already have their review of the netbook up, together with a guide to upgrading the RAM.  With the specifications of netbooks being generally similar – the Mini 9 uses an Atom 1.6GHz N270 CPU with 512MB or 1GB of RAM and either 4GB or 8GB SSD – it really comes down to usability; here the Dell both succeeds (with its trackpad and OS) and lags behind (with its keyboard).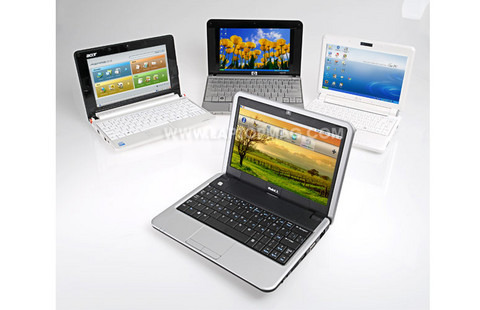 Reviewer Joanna Stern calls the trackpad the best they've seen on an 8.9-inch netbook, decent in size and texture, and with the buttons underneath rather than either side.  The keyboard is less successful, however, being smaller than that of the Acer Aspire One and with a slightly frustrating layout.  Meanwhile Dell's modifications to the Ubuntu Linux OS come in for praise, with usability and slickness ahead of rivals.
Battery life reached 3hrs 12 with WiFi turned on, though the netbook – a pre-production version, according to Dell – did get uncomfortably hot with extended use.  Dell supply a four-cell battery, but there's currently no extended pack for longer use.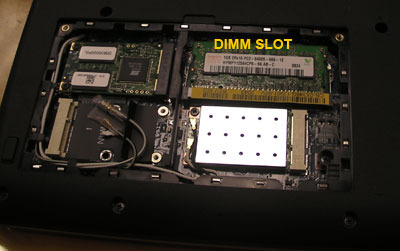 As for the RAM, while Dell only offer up to 1GB in their configurations, Laptop Mag slot in a 2GB stick instead of the 1GB preinstalled and it's fully recognized.  It looks a relatively straightforward process, too, with Dell providing a large panel on the base of the notebook that allows access to not only the RAM, but the WiFi card, SSD and – though currently empty – WWAN bay.