Dell Inspiron Mini 10 reviewed: Flawed potential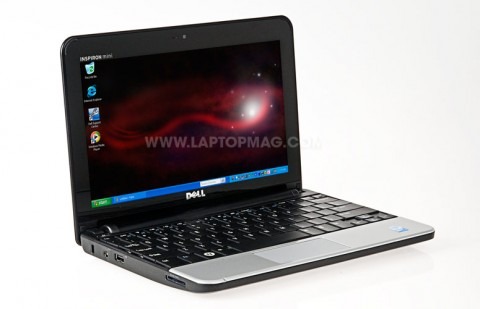 Dell's Inspiron Mini 10 netbook looks at first glance to bring the best of the Mini 9 and Mini 12 together in one package.  Similar in scale to the former, so portable, though with a bigger keyboard than the latter, it's certainly a good looking netbook that promises high usability.  LaptopMag tested it out and found that while some of Dell's decisions made sense, others look better on paper.
While the spec list might be promising, the real world throws up some problems.  The HDMI port is great, only the Intel 1.6GHz Atom Z530 processor isn't actually capable of smooth 720p video playback (never mind 1080p); that leaves you with a port that's frankly less useful than VGA, which at least is commonly supported on monitors.  Similarly the trackpad, which integrates the left and right mouse buttons into the lower two corners to save space, and is gesture-capable, sets the cursor jumping when you try to click, and LaptopMag actually turned some of the gestures off as they were more hassle than they were worth.  Finally, the 1024 x 576 display, while letting you view video in true 16:9 widescreen, does mean you lose vital pixels over a more typical 1024 x 600 screen, which are missed when web surfing.
Future incarnations of the Inspiron Mini 10 will offer integrated mobile broadband and GPS, as well as a longer-lasting 6-cell battery – the current 3-cell is only good for 2hrs 43 – and at that point it'll likely become more appealing.  Right now, though, a reasonably speedy hard-drive and spacious keyboard aren't enough to boost the Dell Inspiron Mini 10 above the competition.