Dell Inspiron 910 Netbook Specs, Images; Aug 22nd Release Possible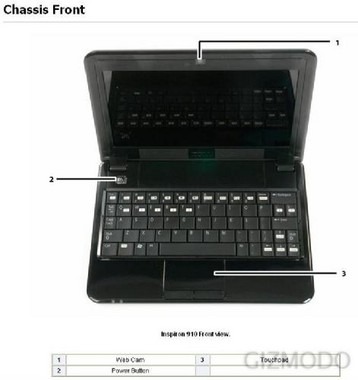 Leaked documents describing Dell's upcoming Inspiron 910 netbook have found their way to Gizmodo, together with further confirmation of the rumored August 22nd launch date.  According to the spec sheets, which document the budget ultraportable from multiple angles, the Atom-powered 910 will have a choice of 4, 8 or 16GB SSDs and WWAN option.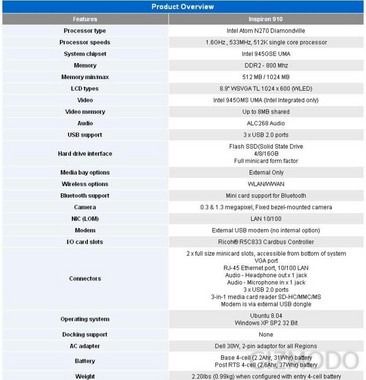 Since netbooks have become the Latest Big Thing to mod, hackers will be pleased to find the internal layout looks relatively amenable to changing.  Expect to see that SSD swapped out for something bigger.
Other details include, as predicted, a choice between Ubuntu and Windows XP, as well as 512MB or 1GB of RAM and a choice of VGA or 1.3-megapixel cameras.  The base price of $299 is still unconfirmed.