Dell has Windows, Android devices with 3D cameras slated for 2015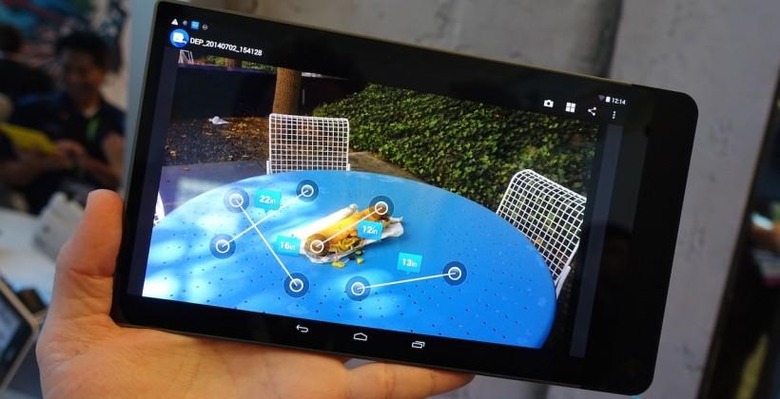 Dell's Venue 8 7000 — set to arrive later on this month — won't be the company's only device with 3D cameras, it has revealed. Both Android and Windows devices equipped with 3D cameras will be arriving throughout next year, according to the vice president of Dell's tablet group Neil Hand. Presumably the cameras will be based on Intel's RealSense technology, as is the case with the Venue 8 7000, ushering in a roster of devices that take mobile photography to the next level.
Said Hand, "I'm not investing in a 3D camera only for this product. My road map cascades it across Android and Windows [devices] through next year." This means we'll be seeing tablets and PCs start to crop up with the same depth-sensing cameras found in Dell's upcoming Venue slate, able to gather details from scenes otherwise lost using 2D cameras.
This includes, among other things, functionality that measures the distance between objects in a photograph, as shown in the image above. That functionality extends to measuring overall room sizes and post-processing based on depth points — the ability to change focus in an image using the depth data, for example.
As we noted in our hands-on, the Venue 8 7000 features three cameras: a normal 8-megapixel unit in the middle adorned with a pair of 720p cameras near it. Accuracy isn't perfect, though it is very near so up to a certain distance. Dell didn't elaborate on what devices, specifically, it has up its sleeve, but we'll no doubt be hearing more in the coming months.
SOURCE: PC World