Dell frags XPS gaming desktops in favor of flagging Alienware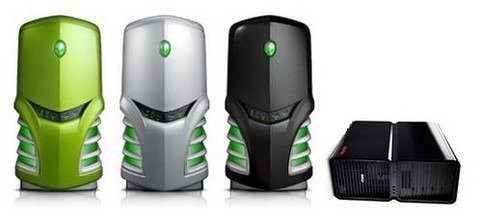 Dell is taking the unexpected step of culling its XPS Gaming Desktops range in order to give its Alienware acquisition room to breathe. According to the Wall Street Journal, the move is intended to reinvigorate Alienware's focus as well as streamline the company's offerings as a whole. A "combined gaming design and development unit" will tackle the seven current Alienware models and attempt to claw back sales that had been lost thanks to the XPS overlap.
Dell has been facing a declining market share, with arch rival HP overtaking it in general PC sales. The upcoming Inspiron refresh is expected to be the company's push back for the lucrative notebook market, while Alienware is left free to explore the "edgy, maverick style that resonates with gamers." According to the report, the gaming team is currently working on new Alienware case materials.
While arguably a niche range, gaming PCs punch above their weight in the computing world. Although richly priced, Dell credits their XPS and Alienware lines as shaping PC design trends and influencing mainstream buyers. Dell has given no indication of when the XPS Gaming Desktops range will be phased out.
[via Electronista]