Dell E Slim 12.1-inch netbook photos leak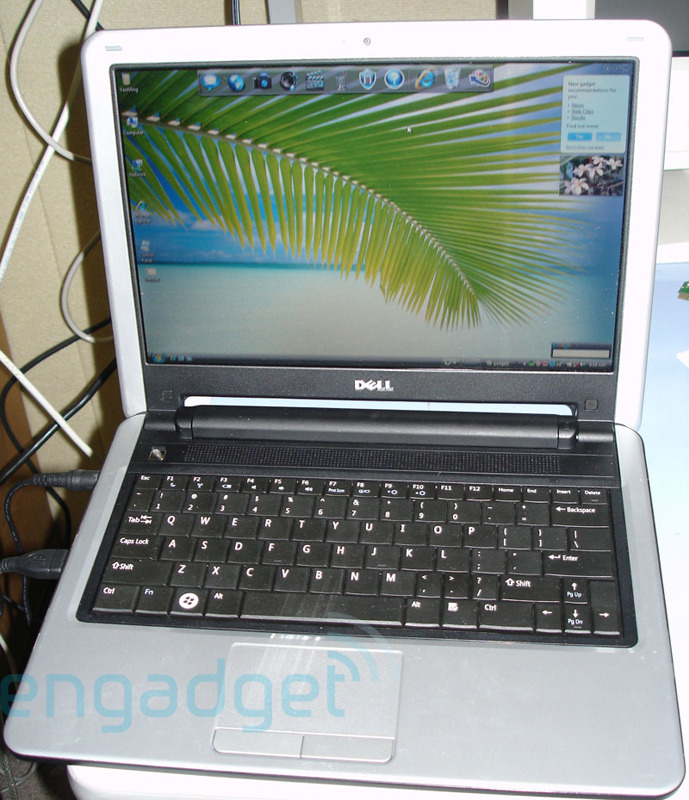 Shots purporting to be of the Dell E Slim ultraportable netbook have emerged, with what appears to be a 12.1-inch LCD and running Windows Vista.  According to a screenshot of the Vista system information (which you can see after the cut), the netbook is running an Intel 1.3GHz processor with 1GB of RAM; it's also listed as being an "Optiplex 1210".
The original spec leak for the Dell E Slim suggested it would have a 12.1-inch WXGA display, with two separate models (the E Slim and E Slim +) differentiated by either 1GB or 2GB of RAM and a 40GB or 60GB hard-drive.  Both would have WiFi b/g, but the plus version would add Bluetooth and have a faster 1.6GHz processor.
No word on pricing, either then or now, but the original rumors had suggested an August or September launch for the larger netbook which is now long overdue.  Dell have not commented on the netbook rumors.