Working with Chrome for their newest notebook device, Dell has revealed their own Chromebook 11. This device works with an 11.6-inch display with edge-to-edge glass up front with full resolution of 1366 x 768 pixels. You'll be working with Wi-fi a 802.11 a/b/g/n for quickness in connectivity and two USB 3.0 ports for swiftness in data transfer.
This machine works with a full-sized HDMI-out port for 1080p video and Bluetooth 4.0 for the newest in low-power devices. You'll have a battery life of what Dell describes as a full 10 hours per charge, and this machine works with a single front-facing camera as well. This camera is able to roll with 720p video quality and will be perfect for video chat over Google+ with Hangouts.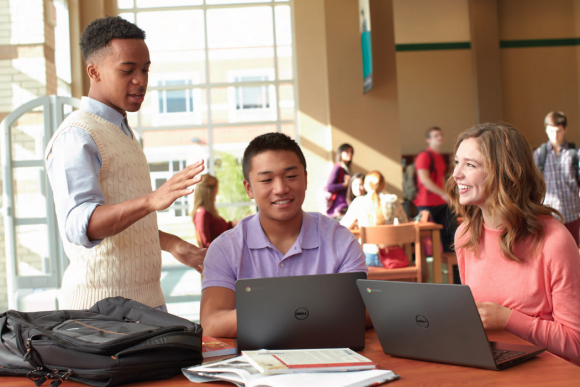 You'll be working with two iterations of this machine, the first of them appearing in January of 2014 with 4GB of DDR3 RAM, the other with 2GB, hat model appearing inside the first quarter of 2014 as well. You'll find a boot time of "less than 8.4 seconds" and 16GB of internal storage – SSD in this case.
All Dell Chromebook 11 models will be powered with 4th generation Intel Celeron architecture – a 2955U processor to be exact. This machine works with a unique web app for Dell devices specifically, too – Dell Wyse PocketCloud. This app will be available in January of 2014 in the Google Chrome Web Store and will allow users to connect to their Wyse account on all devices – laptops, Chromebooks, smartphones, tablets, and desktop PCs.
The Dell Chromebook 11 will be appearing in the UK for £159 for its 2GB iteration while the inside the USA we've got a general suggestion from Dell that the notebook (in general, not naming GB sizes), will sell for around $300 USD.