Dell Chinese cellphone launch imminent?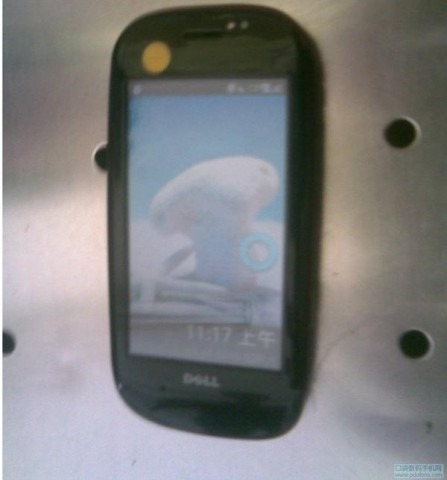 Dell are tipped to be launching or announcing a smartphone in China at some point in the next few days, according to a source close to the company's plans.  Full details of the launch are unknown, but the handset is expected to feature a full touchscreen interface with no physical keyboard and likely using Android as its OS.
The leak is said to come from a strong source with a track record of accuracy, but to be "extremely thin" in comparison with previous information.  While the device pictured above – believed to be a prototype Android smartphone spotted in Dell's engineering labs – is the most obvious thing to be launched, there's also the possibility that Dell are planning a different, proprietary OS for the Chinese market.
No word on whether the same device headed for China will see an announcement anywhere else in the world, nor what it might be called.  Both China Mobile and China Unicom have been previously tipped as Dell's carrier partner.
[via TechCrunch]