Dell bought out by Michael Dell: going private within months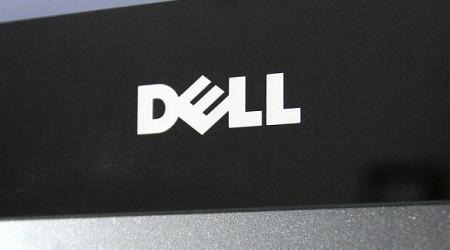 After a long bit of deliberation (or so it would seem), the board of directors for Dell have decided to agree to an offer from Michael Dell to take the company private. This deal is said to be valued at $24.9 billion USD and is being made in partnership with investment firm Silver Lake Partners. For consumers, this could mean things are about to make a drastic turn for device releases in the not-too-distant future.
Michael Dell is the founder, Chairman, and CEO of the company and will be acquiring the company with Silver Lake Partners pending final vote (this is jut a preliminary vote tally, as it were), and the transaction is expected to be finished by the end of the third quarter of Dells fiscal 2014. For shareholders, this means $13.75 in cash for each common stock and a cash dividend of $0.13 per share to stockholders that were on-record prior to the effective time of this merger.
It was also shown this week that the holders of the majority of Dell's shares voted for this transaction – that excludes Dell himself, members of his "related family trusts", Dell's board of directors, and "certain members of its management". In other words: basically everyone who has a say, says this is a good idea.
"As a private enterprise, with a strong private-equity partner, we'll serve our customers with a single-minded purpose and drive the innovations that will help them achieve their goals." – Michael Dell
Alex Mandl, chairman of the Special Committee formed to evaluate the transaction and other strategic alternatives spoke up this week as well, noting the effort that went in to evaluating this bit of business.
"Over the course of more than a year, the Special Committee and its advisors conducted a disciplined and independent process to ensure the best outcome for Dell stockholders. By voting in favor of the transaction, the stockholders have chosen the best option to maximize the value of their shares." – Mandl for Dell
Michael Dell has made clear the direction the company will be going in from this point forward in his and Silver Lake Partners' proxy statment, which he recounted earlier this year with Bloomberg. Expansion will come not only in the sectors Dell has been successful with in the past, but with a bit more focus.
"Our plans for the company are described in the proxy statement. These will include significant additional investments to extend end-to-end IT solutions capabilities, expand sales coverage, compete in emerging markets, invest for growth in the PC and tablet business, and simplify and enhance the customer experience." – Michael Dell
Dell's move in acquiring the company was made to make more daring moves. He's suggested more than once that taking into account the public stock price in every decision the company has had to make was getting to be a bit of a negative experience – this may be the change the company needs to surge back into the limelight.