Dell Axim Grows Up To Usurp Your Desktop PC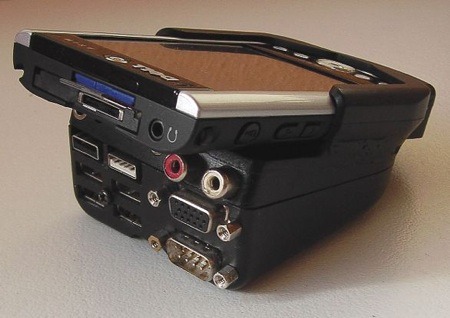 Although I've got a PDA lying around the house somewhere, I never considered using it as a full desktop-replacement.  Thankfully there are people with more imagination than I have out there, for instance Axim Site forum member afarre, who has crafted this insanely clever port-replicator jacket for his handheld.  What started off as a $45 in-car PDA holder, sprinkled with around $15 of parts and a little old PC cannibalising, took shape over ten days into the port-sporting beast you see here.  Make sure you check out after the jump for gruesome photos of innards and a full setup shot.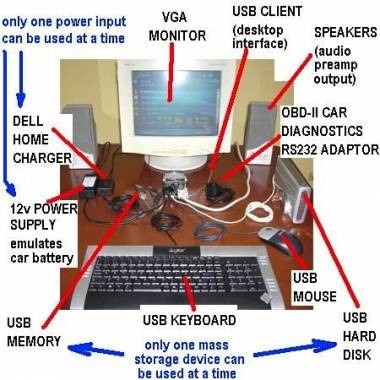 Full feature list:
Serial port with circuit for TTL to RS232 signals conversion.
Input for 5v Dell power supply (includes protection against connecting 12v and 5v at a time)
PDA USB client connector.
USB HUB x4 (powered when applying 5v or 12v)
Audio preamplifier with double format output (RCA and mini-jack connectors)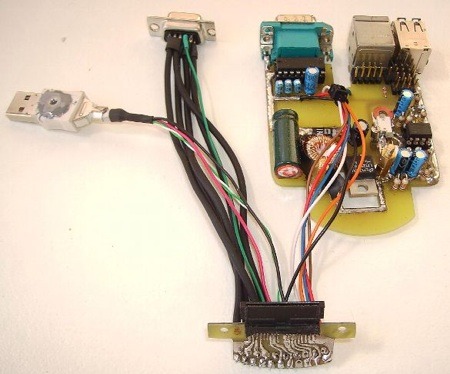 Forum thread [via MAKE:]