Dell And HP Tablets Delayed: Intel Chip Test Trouble Blamed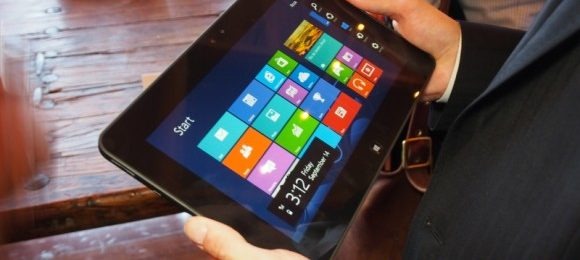 Dell and other Windows 8 tablet manufacturers are apparently experiencing unexpected problems with drivers for their new touchscreen slates, insiders claim, forcing delays of certain models into early 2013. The Dell Latitude 10 and other Intel Atom Z2760 based tablets are now not expected until late January, with sources telling InformationWeek that the problem is in getting sufficiently stable drivers for the power-frugal Clover Trail processors to meet Microsoft's licensing standards.
One Latitude 10 buyer, originally promised a mid-December ship date for the 10-inch tablet when he ordered in late November, was subsequently told that his tablet now wasn't due until the new year. The current listing for the Latitude 10 on Dell's site suggests a January 22nd ship date is the earliest the slate will be available; previously, December 12th had been the estimated ship time.
In fact, some Dell customer services agents are apparently telling customers that – contrary to what the site indicates – the Latitude 10 is still in pre-order stage. "Dell Latitude 10 is not officially launched" one Dell rep said. "As soon as it will be launched it will be sent to you."
Meanwhile, HP has pushed back availability of its Envy x2 convertible, now listing a January 9th ship date; HP had previously indicated a November release for the twisting touchscreen notebook.
According to the tipsters, the hold up is down to Microsoft's Windows Hardware Quality Labs (WHQL) testing process, or more specifically the apparent inability of Intel to get its Clover Trail drivers approved by that process. Windows PCs can't legally be sold, according to the terms of Microsoft's licensing of the OS, until all of the components are WHQL approved.
Exactly when Dell and the other OEMs can expect to have approval to sell their tablets is unclear; we're waiting on an official comment from Dell.