Dell and Alienware CES 2020 monitors revealed: USB-C and 240Hz for gamers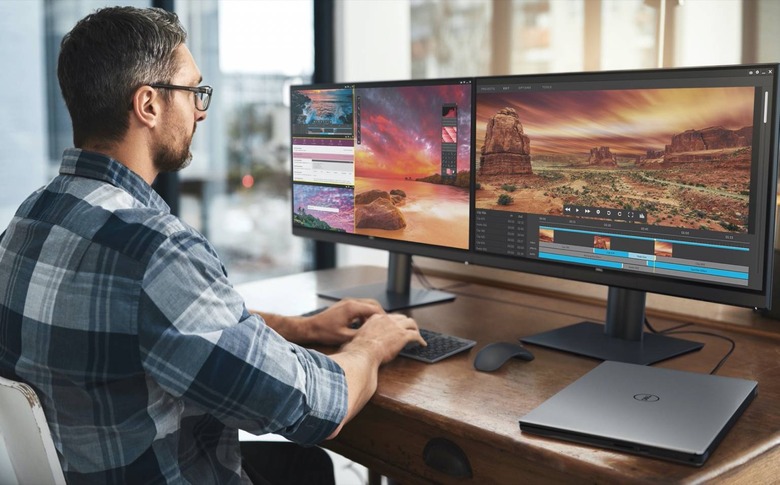 Dell and Alienware have a new range of monitors for CES 2020, a quartet of displays promising features like 4K resolution, USB-C connectivity, and 240 Hz refresh rates. While Dell is pitching its new monitors as perfect for business desks, there are plenty of reasons why regular consumers might want to take a look too.
Dell UltraSharp 43 4K USB-C Monitor (U4320Q)
Multi-display setups aren't new, but the opposite is far rarer: one screen to deal with multiple computers at the same time. That's what the UltraShark 43 4K USB-C monitor can do, a 42.5-inch 4K monitor that can handle inputs from up to four PCs simultaneously.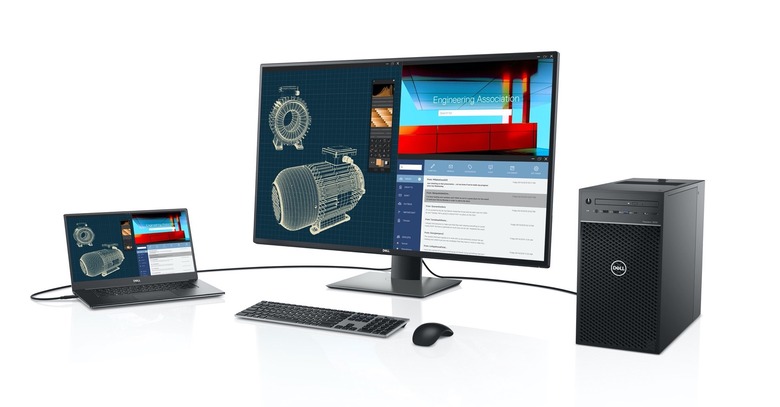 In single-screen mode, the U4320Q can show up to a 4K image, using USB-C to connect to your computer or laptop. In Picture-by-Picture mode, meanwhile, the display splits its resolution into four Full HD panels. Each shows the data from a different computer.
Dell is billing it as ideal for finance professionals or engineers, but we can think of plenty of other people who might be interested, too. The USB-C connection can deliver up to 90W to charge a laptop, and it's mounted on a height-adjustable stand. Dell says it will go on sale from January 30, priced at $1,049.99.
Dell UltraSharp 27 4K USB-C Monitor (U2720Q)
If quad-computer support isn't necessary, but USB-C still appeals, the UltraSharp 27 4K USB-C monitor may fit the bill. It has a 27-inch, 4K panel, with minimal bezels designed to sleekly fit together in daisy-chain setups.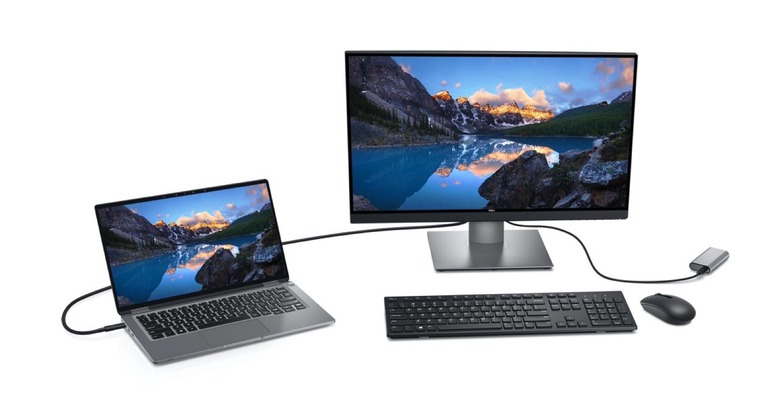 The panel itself supports 95-percent of the DCI-P3 color space, and has VESA DisplayHDR 400 compliance. Dell will also have a second, smaller version, the UltraSharp 25 USB-C Monitor (U2520Q), which is 25-inches and QHD resolution. It'll be $479.99 while the 27-inch 4K version will be $709.99 when they go on sale on January 20.
Dell 86 4K Interactive Touch Monitor (C8621QT)
Dell's third display for CES 2020 probably isn't going to end up in many homes, but that doesn't mean we wouldn't like it to. A full 85.6-inches in size, it's an interactive touch display intended to replace a whiteboard. There's support for up to 20 points of multitouch across its 4K resolution.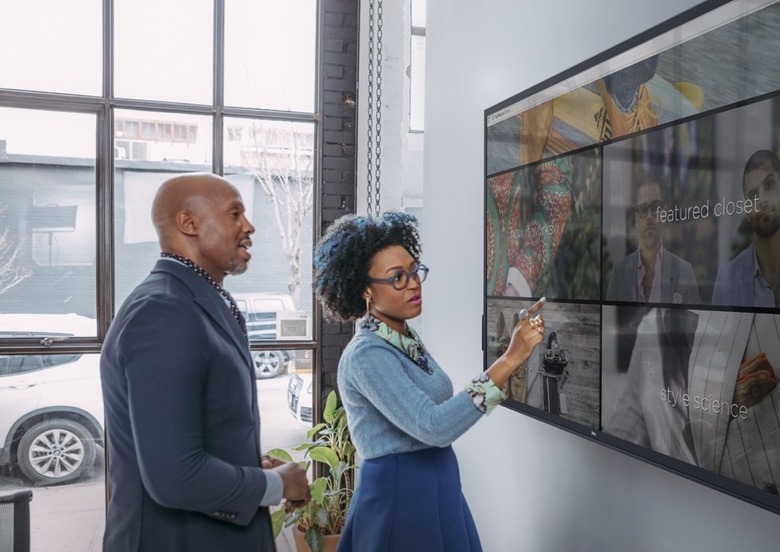 Like the other displays there's USB-C connectivity. Dell also has a new Screen Drop Feature, which can bring elements on-screen lower down so that they're within everyone's reach. Pricing for the C8621QT will be announced closer to its April 10, 2020 release date.
Alienware 25 Gaming Monitor
Alienware's contribution to CES is the Alienware 25 Gaming Monitor, and while its 25-inches may not be the biggest screen for gamers out there, its speed might still appeal. The new display uses an IPS panel with 240Hz refresh rate, and a 1 millisecond gray-to-gray respond time. It also supports AMD Radeon FreeSync and NVIDIA G-SYNC.
The panel itself tops out at Full HD resolution, which may disappoint 4K fans, but there's 99-percent sRGB color coverage still. It'll go on sale March 11, Alienware says, priced at $499.99.