Dell Adamo XPS 9.9mm ultraportable goes on sale today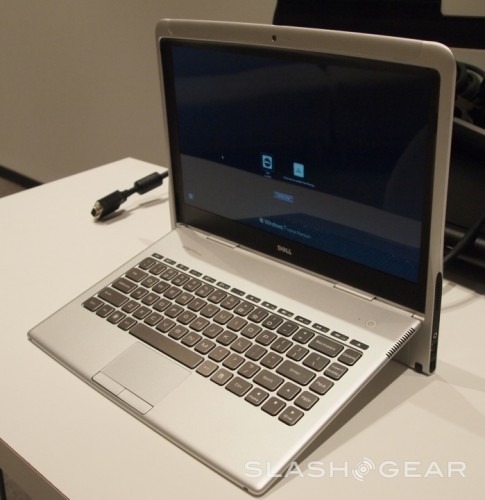 Dell have finally pushed the Adamo XPS
, and for a whopping $1,799 you can take home a 9.99mm thick ultraportable.  With the
, actual computing is only a minor part of the story: it seems Dell have gone for showmanship instead, with their touch-to-open latch and distinctive hinged-keyboard.
In fact it's a good job that hardcore processing isn't on the menu, as the Adamo XPS packs a mere 1.4GHz Intel Core 2 Duo ULV processor, paired in this case with 4GB of DDR3 memory and a 128GB SSD.  The battery is a warm-swappable, and with the optional "extended" pack the XPS will run for over five hours.  Connectivity, meanwhile, includes WiFi a/g/n, Bluetooth 2.1 and an external USB ethernet dongle.  The display is a 13.4-inch 16:9 aspect 720p-capable panel.
As we discovered in our hands-on with the Dell Adamo XPS earlier this month, it's certainly an alluring and surprisingly solid machine.  Whether we'd pay $1,799 for it, we're not so convinced, but then again Dell seem to be considering the Adamo XPS as a halo product to encourage attention to the rest of their line, rather than expecting sales of the ultraportable itself to shoot through the roof.
Dell Adamo XPS hands-on:
[vms 7c759bf4fc791ba842aa]
[
Dealzon]