Dell Adamo teaser campaign continues (to annoy)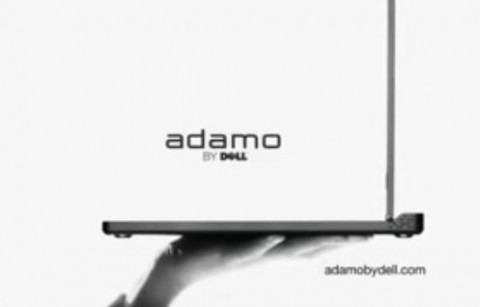 "Give the customer what they want" says the old adage; "Heck no!" says Dell, "let's give them sultry music and posturing."  There, boiled down, is the motivation for Dell's latest Adamo teaser video, staring the vocals of Nina Simone, a willowy model and a blink-and-you'll-miss-it sighting of the luxury ultraportable itself.
Details on the Adamo are scant, but it's known to be a 13.3-inch ultraportable set to go head-to-head with the MacBook Air.  No hardware specifications have been revealed, but if Dell are going to take on Apple and have a hope of succeeding they'll be needing to look at Intel Core 2 Duo processors rather than anything you might find inside the company's recent netbooks.
Dell's site for the Adamo – http://www.adamobydell.com/ - is also singularly unhelpful, and merely links out to coverage that generally says "we don't know much about the ultraportable".  Teaser campaigns are all well and good, but sometimes you just want a nice solid press release.
[via Pocket-lint]