Dell Adamo 9 HSPA ultraportable & Studio One 22 leak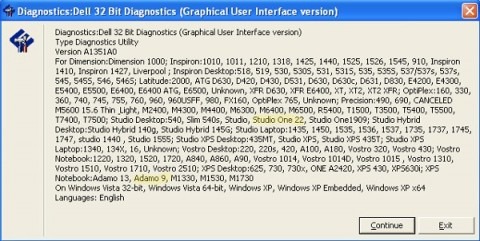 Dell's own support site has once again tipped a few as-yet unannounced upcoming products, in this case what looks to be a netbook-rivaling version of the new Dell Adamo and a larger version of last week's Dell Studio One 19.  The document lists the Dell Adamo 9, presumably a 9-inch version of the 13-inch Adamo confirmed today, and the Dell Studio One 22, a 22-inch version of the All-In-One PC.
Full specifications for either system are still unknown.  What will be interesting to see is whether Dell continue their "luxury" path with the Adamo range and give the Dell Adamo 9 "mainstream" components in the vein of the Sony VAIO TT, or opt for a netbook-style specification using Atom processors.
Meanwhile, what we do know is that the Adamo 9 should have optional wireless broadband and GPS, going by the compatibility list for Dell's wireless 5530 card.  The ultra-ultraportable is listed there, which suggests it will have integrated HSPA and GPS.
[via Engadget]