Deezer takes Spotify rival global but avoids US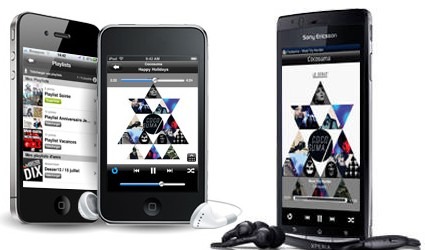 Spotify rival Deezer has announced ambitious international launch plans for the next six months, though the company has purposefully ignored the US and Japan. December 8 will see Deezer's web-based streaming audio service arrive in Ireland and the Netherlands, with 45 more countries by the end of the year. The company offers premium unlimited streaming of a choice of 13m tracks on the desktop, along with optional offline mobile access to tracks.
Unlimited desktop streaming is priced at £4.99 ($7.79) per month and unlimited plus offline mobile access at £9.99 ($15.59) in the UK where, along with France and Belgium, Deezer has been operating for around four years. There are also new mobile deals with operators, including Orange in France, Everything Everywhere (Orange) in the UK and Belgacom in Belgium.
As for the US and Japan, Deezer says that "due to market saturation and low growth forecasts" along with the fact that the two represent "only" 25-percent of global music consumption, the company has decided to bypass them. The full Deezer roll-out schedule is as follows:
December 8th, 2011: Ireland, The Netherlands
By December 31st, 2011: Greater Europe: 45 countries including Spain (Dec. 13th), Italy (Dec. 14th), Germany (Dec. 15th) & Russia (Dec.19th)
By January 31st, 2012: Canada and Latin America (38 countries)
By February 28th, 2012: Australasia and Africa (41 countries)
By June 30th, 2012 : Rest of the world (81 countries)