Deadpool Now Recognized As World's Highest-Grossing R-Rated Movie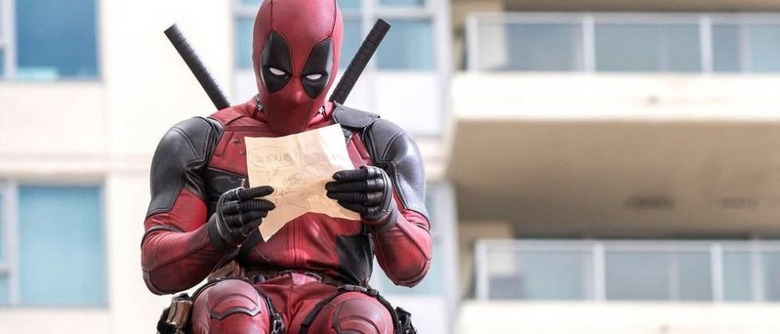 In what should come as no surprise at this point, Deadpool, based on Marvel's crude, loud-mouthed, violent "superhero," continues to turn the comic book film genre on its side, now setting a record for the highest-earning R-rated movie ever. In what was expected to be a niche-hit, among fans, critics, and even movie studios, Deadpool has earned a total of $746 million around the globe so far, even topping The Matrix Reloaded, which made $742 million worldwide when it released in 2003.
The Ryan Reynolds-starring movie took a hard right turn from the formula being used in the ongoing Marvel Cinematic Universe, such as the mega-popular Avengers films, which have been appealing to both kids and adults. Deadpool, on the other hand, brings the anti-hero's world of swearing, nudity, and graphic violence to the big screen with little censorship.
Deadpool's box office success began with its opening weekend, where it earned $152.2 million domestically, an amount never seen before by an R-rated movie. The film has currently made $349.5 million in the US, meaning it still trails The Passion of the Christ, which holds the top-grossing US record with $370.8 million. But with Deadpool still found in some theaters, there's a small chance it could catch up.
With the financial success the movie has seen so far, there's no doubt other studios will eager to push out their own R-rated takes on superheroes, hoping to follow in Deadpool's wake. Whether these studios will actually learn that it was the content of the movie that made it good — not its rating — remains to be seen.
VIA Mashable