Deadpool movie teased with first official still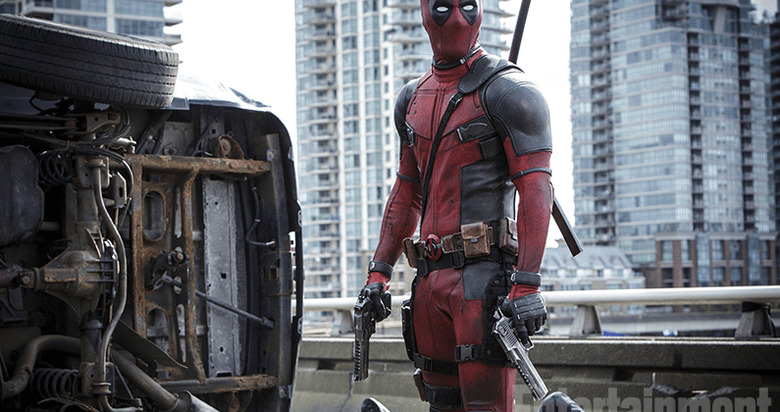 A few years ago some test footage for a Deadpool movie was recorded and more recently it surfaced online, drumming up a lot of excitement in the process. Time went by, though, with little hope for fans until it finally became official — a Deadpool movie is happening, and it will be arriving next year. We've heard bits and pieces about the movie since then, and now we have gotten a look at the first official still from the flick.
The image comes from Entertainment Weekly, which managed to get its hands on a shot from the movie. In it we see Deadpool in an impressively accurate costume on what appears to be a city bridge near an overturned car.
Deadpool/Wade Wilson will be played by Ryan Reynolds, and it's no secret he was pining for the role. He also expressed in-character gratitude for whomever leaked the test footage and spurred the excitement that lead to the movie getting a thumbs-up.
He wants to give that person a kiss, a "full on the mouth, sloppy, with tongue, for two straight minutes on live television, without commercial interruption" kiss.
As far as the movie itself goes, Simon Kinberg, producer, has promised it will go all out. "It's graphic. Nothing is taboo. You either commit to a truly outrageous boundary-pushing kind of movie or you don't."
SOURCE: Entertainment Weekly