Deadpool 2 Trailer: Bob Ross, Cable, Domino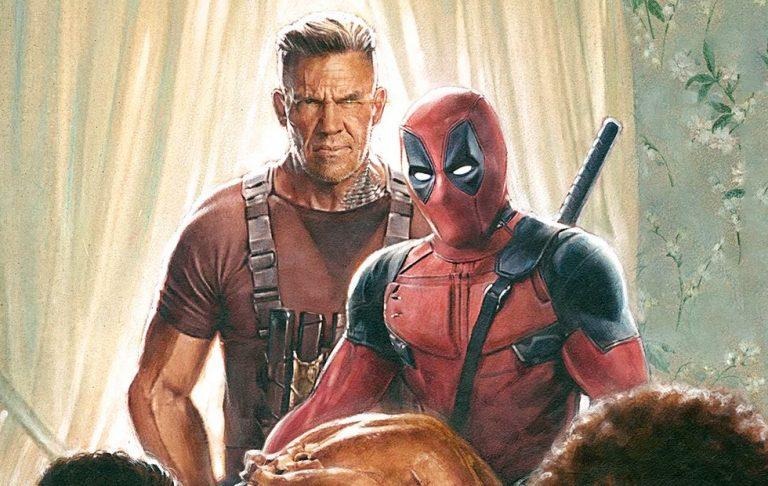 Deadpool 2 is the second Deadpool movie and it has a trailer that makes Deadpool look like Bob Ross! It's so magnimoniously absurd, you won't even be able to handle it. This next film doesn't actually have a full title yet, and can be found on IMDB with the name "Untitled Deadpool Sequel." Negasonic Teenage Warhead is in this one, too!
As the trailer will tell you, forever after the start, after it's done with an exceedingly long segment of Bob Ross painting, this movie has more stars in it. The first movie couldn't afford more than a couple X-Men, as Ryan Reynolds was so kind as to inform the audience, but this one's a big bigger. This one has Josh Brolin in it.
As Deadpool told the audience at the end of the credits for the first Deadpool movie, this movie has CABLE in it. And what's cable without a little bit of DOMINO to go with him? Cable is set to be played by Nathan Summers, while Domino will be played by Zazie Beetz.
Beetz is probably best known for her role as Van in the TV show Atlanta, but she's also been in a whole bunch of other smaller roles both on and off the big screen. She was also Keysha in Finding Her in 2017 and Rain in Applesauce in 2015.
Taxi cab driver Dopinder is also set to return, as Dopinder, and we'll get another look at basically every other hero from the first movie here int he second, as well. Colossus and Negasonic Teenage Warhead are back, as are Vanessa and Blind Al and Weasel, too.
This movie's set for a release on June 1, 2018. According to the film's current public and official synopsis, this movie will include the following: "After surviving a near fatal bovine attack, a disfigured cafeteria chef (Wade Wilson) struggles to fulfill his dream of becoming Mayberry's hottest bartender while also learning to cope with his lost sense of taste. Searching to regain his spice for life, as well as a flux capacitor, Wade must battle ninjas, the yakuza, and a pack of sexually aggressive canines, as he journeys around the world to discover the importance of family, friendship, and flavor – finding a new taste for adventure and earning the coveted coffee mug title of World's Best Lover."