DC Comics' next big movie will star Booster Gold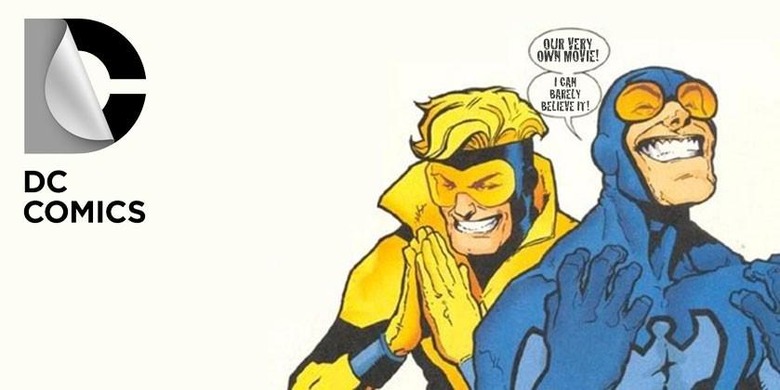 The effect Guardians of The Galaxy has had on the big movie business becomes more apparent each new oddball movie that's announced. Today, that movie has two superheroes by the names Booster Gold and Blue Beetle. Unless you read DC comic books regularly – and have spanned off into the strange worlds of justice league affiliates aplenty – you might not know Booster Gold or Blue Beetle. But we do. Thanks to the cartoon series Batman: The Brave and The Bold, we know Blue Beetle and Booster Gold all too well!
Booster Gold is a time-traveling superhero from the future. He comes back to the present to become famous, using his futuristic technology to do so. Together with Blue Beatle, another character that uses some measure of technology or another (with a fabulous super suit) to fight crime, the team are as much about comedy as they are about serious head-bashing.
Have a peek at the two in the comedy-centric Batman: The Brave and The Bold in the clip below. This clip shows the two in a time traveling adventure where all the "Batmen in Time" are threatened by a malicious force. This is a pirate Batman.
Much like what we saw in Guardians of The Galaxy, a Booster Gold / Blue Beetle film would be a real knee-slapper.
Word of this duo heading toward the big screen comes from The Tracking Board where they suggest "Arrow" and "The Flash" director Greg Berlanti will take directors chair here, as well. The film, they say, is being pitched as a "superhero buddy cop movie."
No word yet on actors, filming, or release. Stay tuned!