Daydream View VR headsets in Crimson and Snow colors start shipping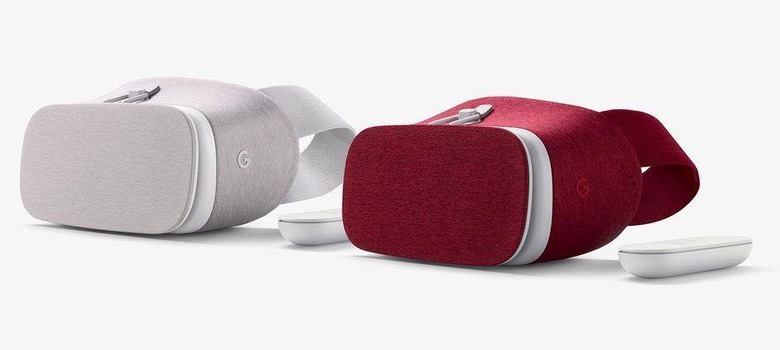 New limited edition Google Daydream View VR headsets in Crimson (red) and Snow (white) colors are now shipping in the United States, United Kingdom, and Australia, the company has announced. The limited edition colors are available from the Google Store in all three countries, and will also soon be available from Best Buy and Verizon in the U.S., and Carphone Warehouse and EE in the UK. Google has also announced the launch of new VR titles.READ: Google Daydream View Review
The new spat of virtual reality titles include both games and apps, and include the notable LEGO BrickHeadz Builder VR, a way to build the company's BrickHeadz characters. The game includes support for unlocking other items and characters, and has free gameplay with real (VR) LEGO bricks.
Joining the LEGO game is HBO GO and HBO NOW for watching your favorite shows using the Google VR headset. You'll be able to access the library of content through the VR app, assuming you have an applicable subscription. Meanwhile, there's also the space-shooter title Gunjack 2: End of Shift.
There's also the addition of NextVR for experiencing notable events, such as sports games and music concerts, using your VR headset. Netflix will be joining these apps very soon, so keep your eyes open for that (the Hulu Daydream app has already launched, meanwhile). Google also lists Wands, a game, Underworld Overlord, Layers of Fear: Solitude, and Need for Speed No Limits VR as newly arrived titles.
SOURCE: Google Blog