Datamancer Ergo Steampunk ergonomic keyboard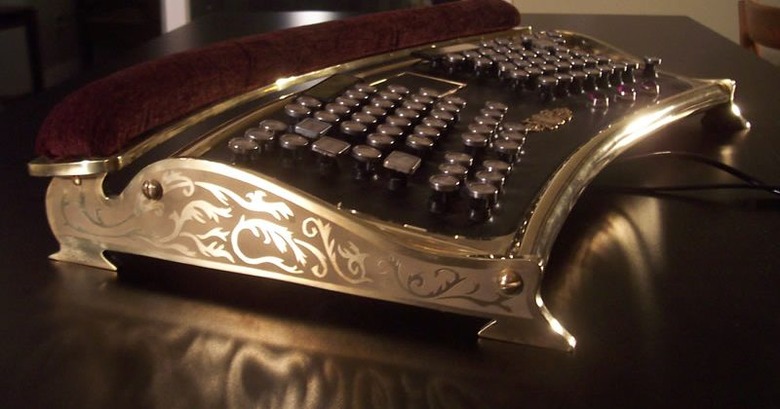 Take one rare IBM Model M-15 split ergonomic keyboard, add a flourish of Steampunk mods, and you end up with this, the Datamancer Ergo.  A custom commission, the Ergo combines the M-15's inverted slant, a velvet wrist-rest and an integrated buttonless trackpad, together with violet LEDs and an etched acanthus-leaf pattern.
The keyboard was commissioned by a female client who wanted a more attractive peripheral but the same ergonomic comfort of the M-15. All the key-caps were replaced – after some maintenance work was carried out – with custom typewriter-style round buttons.
Meanwhile the trackpad has a corner-customized right-click function. No word on how much the project cost, but the hardest part might be finding the M-15 donor in the first place. 
[via Born Rich]