Data shows Pokemon Go may have already hit peak popularity in US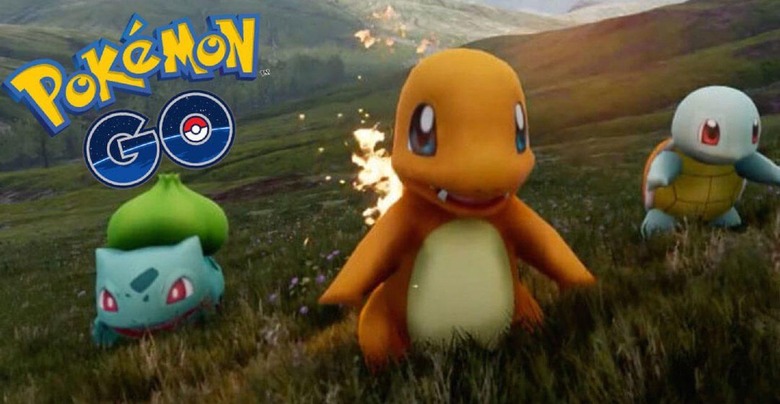 The summer of 2016 will always be remembered for the global domination of Pokemon Go. The app exploded in popularity just after its debut two weeks ago, seeing more active daily users than social media giants like Snapchat and Twitter, causing Nintendo's stock value to skyrocket, and even setting a new record for the most downloads in its first week on the iOS App Store. However, like most big trends that rise to prominence over a short time, could Pokemon Go have already reached its peak popularity?
If the newly published data from SurveyMonkey is any indication, that could certainly be the case in the US. According to the company's survey responses, the first week of Pokemon Go's availability saw the game's number of daily users continually rise. The following five days or so saw this number plateau, or flatten out, and starting July 18th a noticeable decline began.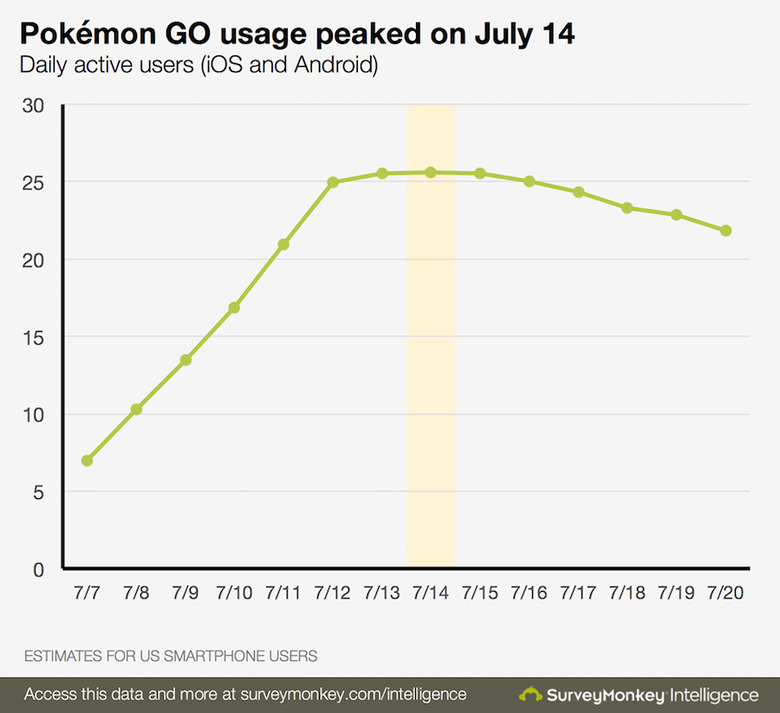 This isn't meant to be a definitive indication that the game's popularity has run its course, mind you. SurveyMonkey's data shows that daily usage of the app peaked at just over 25 million users on July 14th, with July 20th seeing a little less than 23 million. There's a small difference between the two, but a noticeable one nonetheless.
What remains the most interesting, however, is just how fast the app took over our smartphones. "Previous blockbuster titles Candy Crush and Draw Something took months to gain momentum, gather tens of millions of users, and hit peak usage," noted SurveyMonkey Intelligence analyst Robbie Allan. "Pokemon Go achieved the same thing in a single week."
Also important to remember is that SurveyMonkey's data is only based on the US, meaning Pokemon Go's popularity on the global scale is still growing. The game only became available in Japan a few days ago, and there's still a number of major countries left in its global rollout.
As Allan concluded, "there's still a long way to go. As we've seen from other games there's still every chance that the game attracts millions of users (and makes millions of dollars) for months, and even years to come."
SOURCE SurveyMonkey