Dartz Jo-Mojo Electric Bulletproof Roadster Announced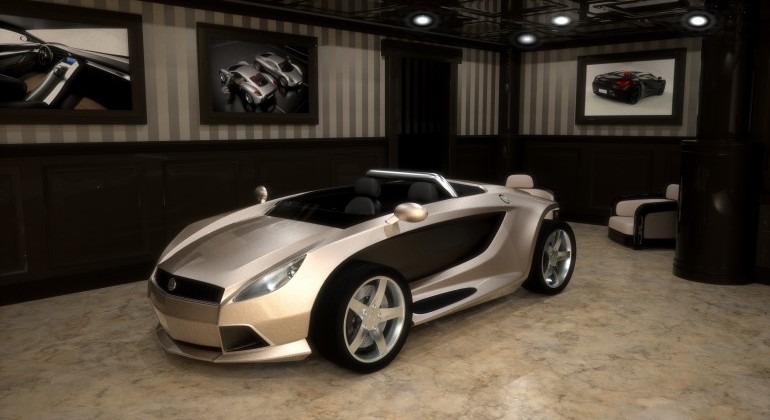 When you hear the word "bulletproof" in regards to automobiles, one of the last applications that should ring true to you is "roadster" – yet that's what the folks at Dartz are thinking with this brand new Jo-Mojo electric roadster, designed for the mean streets of Cote d'Azur. These Estonian vehicle makers seem to think that a lightly armored open-top electric low-rider will be a hit for those who, as my coworker Michael says, "make for a good screen door on a battleship type situation." Of course there is one factor that keeps this open design closed and possibly sensible: a slide-over cover for parking between trips.
This is the second design collaboration between Dartz and Eduard Gray of Gray Design, here yielding no less than an 80 horse-power electric motor with 90 lb-ft (122 Nm) in a mass of metal of many colors. In the photos and video you're about to see, many different color combinations can be seen, this leading us to believe that custom orders will be filled when the time comes for release. This vehicle can go from zero to 60 in 9.5 seconds, this leading up to a top speed of 125 mph, and the whole package will cost you a scant $40,000 USD – if that price holds to the planned release date in the middle of 2012 is yet to be seen.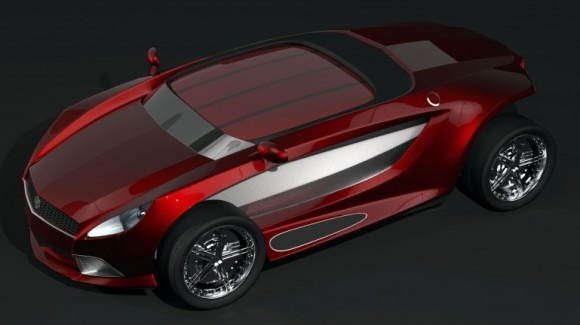 Both the flexible battery solution for this electric vehicle and the flexible photovoltaic cells in the retractable cover are being produced by former Soviet space manufacturer Sidrabe. According to Leonard F Yankelovich of Dartz, they're already currently manufacturing the body for this masterpiece of oddities, and an end-of-Q2 2012 commercial availability is definitely on the table. Both the body of this vehicle as well as the wheels are made bulletproofed, but of course we must continue to ask what the true utility of such a 'proofing is when whilst driving this vehicle the top remains open?
[via Gizmag]