DARPA kickstarts research into robot Viagra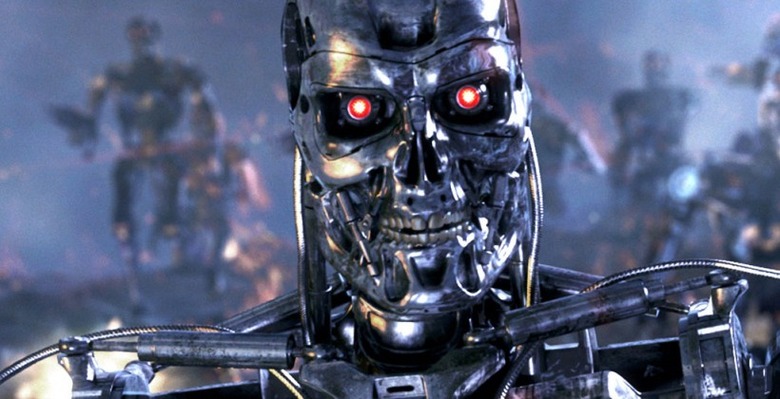 Researchers at DARPA are working on robots with hugely increased power efficiency, chasing human-style actuation that would prolong battery life and significantly extend robotic runtime. The M3 Actuation program has set an ambitious 2,000-percent increase in power-transmission and application in robots, improving performance not only in areas like search & rescue and drones, but advanced prosthetic limbs and other fields.
It's not just making more efficient motors. According to DARPA, successful teams might look at a combination of "low-loss power modulation, variable recruitment of parallel transducer elements, high-bandwidth variable impedance matching, adaptive inertial and gravitational load cancellation, and high-efficiency power transmission between joints."
There will be two different tracks of work ongoing simultaneously, one with a more practical focus and another that will look more at the science and engineering behind actuation. The eye-candy is likely to show up in Track 1, where teams will be required to actually outfit physical robotics systems with their creations:
"Track 1 asks performer teams to develop and demonstrate high-efficiency actuation technology that will allow robots similar to the DARPA Robotics Challenge (DRC) Government Furnished Equipment (GFE) platform to have twenty times longer endurance than the DRC GFE when running on untethered battery power (currently only 10-20 minutes). Using Government Furnished Information about the GFE, M3 Actuation performers will have to build a robot that incorporates the new actuation technology" DARPA
DARPA is now inviting proposals from teams that believe they can put together something along those lines. The Maximum Mobility and Manipulation robotics program will culminate in a live competition in December 2013, followed by a second live final in December 2014.