Dark Souls III collector's editions items revealed in leak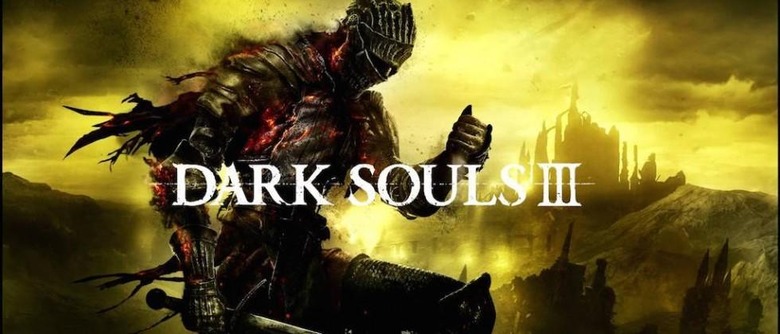 Dark Souls III, the latest entry in developer From Software's punishingly difficult action-RPG series, is moving ever closer to its April 2016 release on the PS4 and Xbox One, and as with any big game at this pre-release stage, details on pre-order and collector's editions are starting trickle out. It seems one games retailer in the United Arab Emirates of all places has spilled the beans, however, and posted early listings for both of Dark Souls III's special editions.
First up is the Dark Souls III Collector Edition, which Geekay Games has priced at 499 UAE dirham, or about $136, a figure that will surely be less for the US market. This set includes a copy of the game in a special metal case, three iron-on patches, an in-game map made of cloth, a copy of the game's soundtrack on CD, a hardcover artbook, and the real prize: a 25cm (9.8 inch) Red Knight figure. Oh, and this all comes packaged inside a "collector's box," because don't we love collecting those boxes.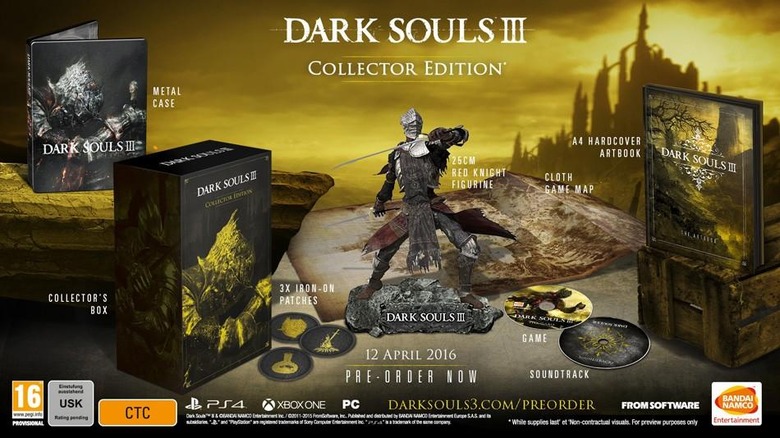 And as usual in these days of special, limited collector's editions, there is, of course, an even more special, collector-y Dark Souls III version, complete with more goodies and a higher price. Actually, the Dark Souls III Prestige Edition doesn't contain more items, but instead just replaces the figure of the Red Knight with a 40cm (15.7 inch) Lord of Cinder. There's also a larger "collector's box" to house the giant figure. Geekay Games lists this version as 1,799 UAE dirham, or $490.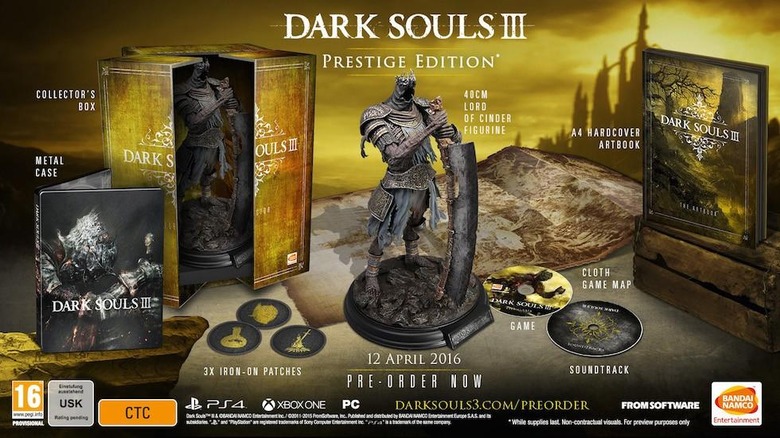 While the images with the listings definitely seem official, the last we heard from publisher Namco Bandai about Dark Souls III was during the Tokyo Game Show, when release dates of March 24th for Japan, and sometime in April for US and Europe were provided.
Geekay Games has already removed the special editions from its website, no doubt because they were posted early. We'll probably get the official pre-order announcement from Namco Bandai in the near future, hopefully with some more reasonable US pricing.
VIA Eurogamer
SOURCE Geekay Games