Dark Souls 3's Final DLC, The Ringed City, Revealed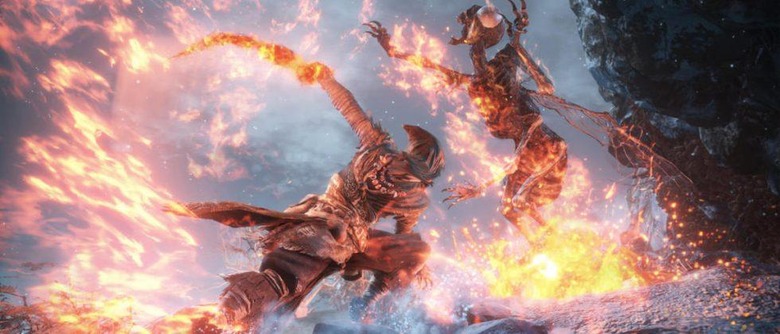 The Dark Souls trilogy is finally coming to a close, as From Software is about to release the second and last expansion for Dark Souls 3. Titled The Ringed City, the DLC just got a new launch trailer to get fans of the action-RPG series excited to dive back into the game's dark and beautiful world. The video offers looks at the expansion's new locations, enemies, and bosses, so this is a warning for players looking to jump in blind.
The start of the trailer hints at storyline elements to be continued from the original Dark Souls 3 release, and its first expansion, Ashes of Ariandel, along with appearances from a few familiar characters. There's also some sneak peeks at areas players will visit and enemies they'll battle, along with new weapons, armor, and magic spells. Also featured are a new set of maps for the game's multiplayer mode.
Not only will The Ringed City bring a close to Dark Souls 3, but it will be the end of the franchise. As previously explained, From Software says it will be done with Dark Souls after this last DLC, and it plans to move on to something new.
The Ringed City will be available to download starting March 28th on PlayStation 4, Xbox One, and PC. It can be purchased individually for $15, or as part of the $25 season pass, which includes the previous expansion.
SOURCE YouTube