Dark Souls 3 can be played on Xbox One right now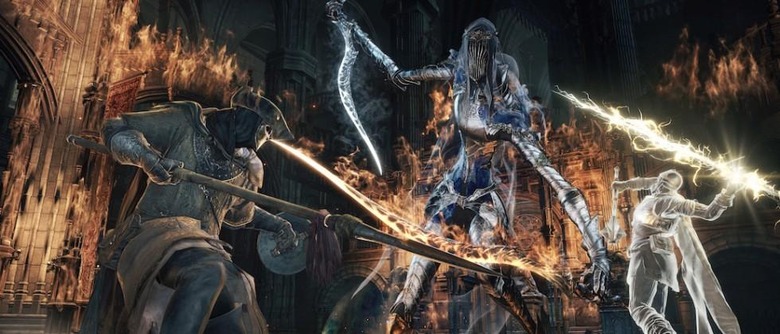 Fans of the Dark Souls games have eagerly been awaiting the third entry in the series, and its April 12th release in the US is almost here. However, the painfully-difficult action/RPG title made its debut in Japan today, and a loophole has been discovered that allows Xbox One users to start playing the game right now, and in English. So if you can't wait another two and a half weeks to get killed over and over again, here's your chance to start now.
The trick requires a few steps, but nothing that's overly complicated. First, Xbox One owners will want to create a new player account with the region set to Japan. Next, you need buy some digital credit in order to pay for Dark Souls 3, however it needs to be in yen. This can be done by visiting the Microsoft Store, setting its region to Japan, and searching for pre-paid yen cards. Once these are purchased, the credit should be applied to the account in just a few seconds.
Now you can use the yen credit to purchase the Japanese version of Dark Souls 3. This will require entering a Japanese address; anything will work, as long as it's valid (NeoGAF and Reddit users have been successful in using the address for the US Embassy in Tokyo).
Switch the Xbox's region back to where you reside, and then simply start downloading the game. A number of Dark Souls players have verified that this works, just be sure to change the Xbox's region before downloading the game, otherwise you'll be stuck with the Japanese language version instead of English.
Microsoft has said that it does not officially support downloading games from outside their native region like this, even though Xbox One titles don't rely on region locking. They also won't be banning accounts as punishment for taking advantage of the loophole, however, it's likely they'll be closing it soon. So if you absolutely must play Dark Souls 3 right now, you better hurry.