Dark Knight Batcave home theater prepped for real-life Wayne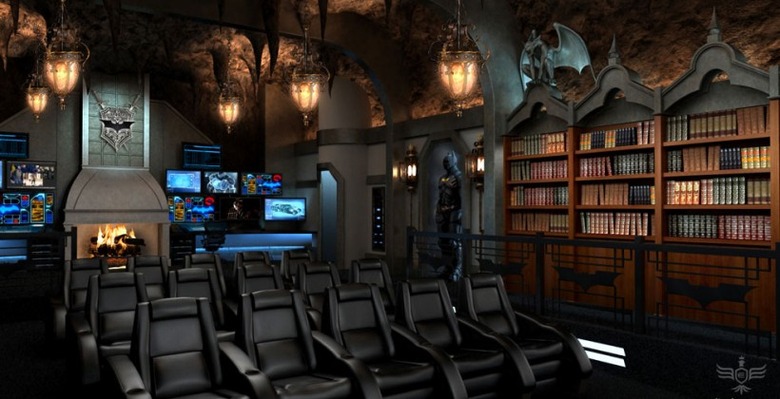 While it'll just cost you a couple million bucks to pick up the full Dark Knight Batcave home theater experience you're about to look at, we're thinking only a few rather rich ladies and gentlemen will be considering it seriously. What Elite Home Theater Seating does is to create fantastically comfortable chairs for your home theater setup to watch movies in complete comfort. What they've done here is to create a Batman-themed theater in a rendering program to blow your mind right up and over the top of your skull so that you'll empty your wallet directly into theirs.
What you're going to see above and below is a "Dark Knight Rises" themed setup – they've also created renderings of a pirate ship for Pirates of the Carribean, another Batcave, and several other any-movie environments as well. The chair model they're showing here is their simply-titled Model B1 with an arm style B and a backrest style 1.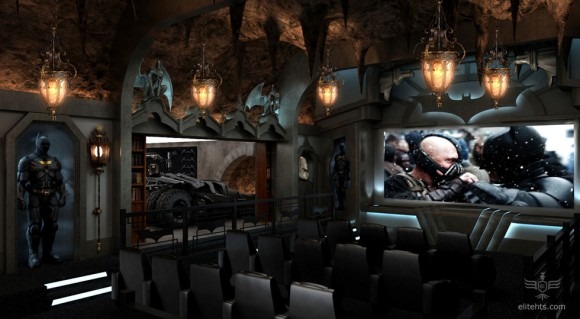 That said, the folks at Elite HTS do note that this project is going to be a reality somewhere or another in California and that they're acting as design consultants while they provide the seating for the final product. Their aim was to "fuse together the cozy elements of Wayne Manor, with the Art Deco styling of Gotham City."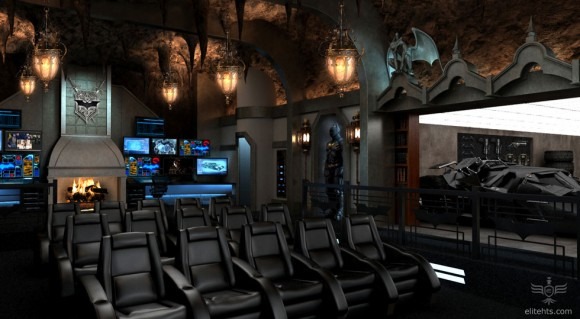 They've even gone so far as to include a hidden room behind the book case where your Batmobile will rest near an exit tunnel. This is no small fantasy. It also includes home theater equipment all set up in giant "Batcomputer" configurations while decorations include fully working lights, controls for all elements of the film experience, and authentic movie replicas galore.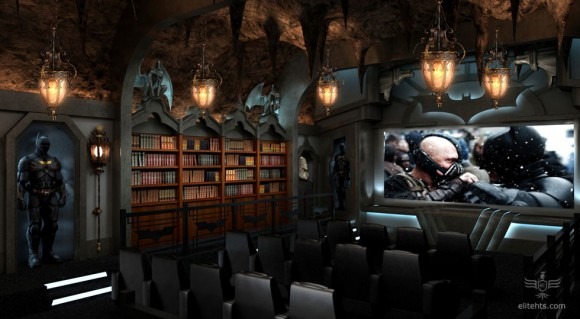 Look like your kind of choice for most awesome cave for a geek of all time? We'd like to take a peek at the final product and perhaps think about locking ourselves inside for a bit of a marathon. What do you think?
[via Werd]