Danger, Will Robinson! B9 Robot voice Dick Tufeld dies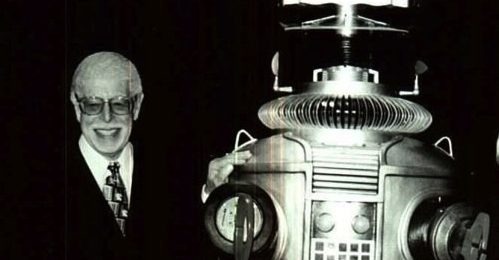 "Danger, Will Robinson, Danger!" Sad news this week as it's confirmed that the second-half of the famous B9 Robot from classic sci-fi series Lost In Space, voice actor Dick Tufeld, died at the weekend. Known for providing the distinctive authoritative voice of the B9 as it helped the Robinson family – and the dastardly Dr. Zachary Smith – as they explore deep space.
Tufeld voiced the B9 Robot, but the character's movements were played by Bob May, who died in 2009. The voice actor is also known for work in various films and TV shows from the 70s and 80s, including Voyage to the Bottom of the Sea and The Time Tunnel, and was brought back for the awful 1998 Lost in Space remake starring Matt LeBlanc.
As for the B9 Robot itself, designed by Robert Kinoshita – who also created Robby the Robot for the Forbidden Planet film – it was more accurately named the "Class M-3 General Utility Non-Theorizing Environmental Control Robot." Licensed replicas are available, priced at a hefty $24,500, though there are numerous unofficial fan-builds.