Dan D'Agostino Momentum Monoblock Amplifier Costs $42,000 Per Pair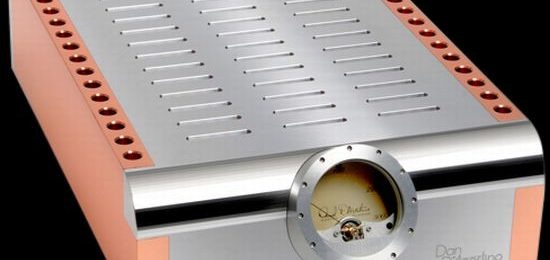 Dan D'Agostino's name is synonymous with high-end audio. For 30 years, his previous company, Krell, made some of the best high-end audio set-ups you could find. And, with those high-end features, they were also known for their high-profile price tags. That hasn't changed with D'Agostino's new company, as they've just unveiled their first product, the Momentum monoblock amplifier, and while it has plenty of features and a compact size, you'll certainly be paying for it.
The Momentum monoblock amplifier is small — smaller than some might expect. It's only 4-inches high. And yet, D'Agostino managed to make sure that the amp projects 300 real world watts into 8 Ohms. It doubles into 4, and then again into 2 Ohms at 1,200 Watts. D'Agostino managed to do this, he says, by utilizing pure copper heat sinks and venturi cooling. And, as you can tell from the image, the copper was also used as a design element in the amplifier itself, giving it that shiny look.
And, if that's not enough, D'Agostino points out that the Momentum amplifier is also eco-friendly. Instead of idling at the hundreds of watts the older Krell manufactured items did, this new amp idles at less than one watt. Talk about a preamp is already starting, and D'Agostino says it's coming. The Momtenum amplifier will be made available by the end of the year, and it will cost you $42,000 per pair. Looks like those speakers you were looking at may have to wait.
[via TWICE]