Daft Punk Tron Legacy Headphones Released by Monster & Disney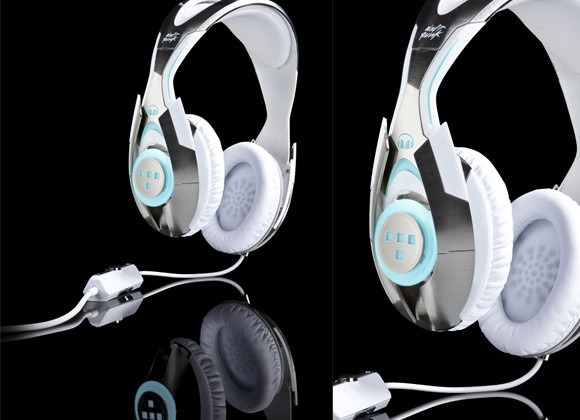 Disney Consumer Products and Monster Cable have teamed up to release a pair of Tron Legacy Daft Punk headphones, and they're just so lovely and fantastic looking it makes my eyes water a little bit. They're part of a series of Tron Legacy themed audio gear and toys being put out by the team. These over-the-ear type headphones have, YES, lights installed so you can feel like you're totally Tron-ing it up while you continue to watch the trailers over and over again, avoiding the books and pieces of silverware that would otherwise be thrown at you because your family members are tired of hearing the same commercial over and over again! Hooray!
And if you're taking a break from the trailers, you can indulge in the surround-sound mix of Daft Punk's soundtrack for the movie as it's included in the box! The LED Light Drive System that lights up your head to look like you're on the Grid is a first for Monster headphones. This set also has noise-isolation and can double as a headset with its removable boom mic which can be attached to either ear. And they cost $350 USD.
[Via iPodNN]