Daewoo SOLO C920-mini convertible tablet netbook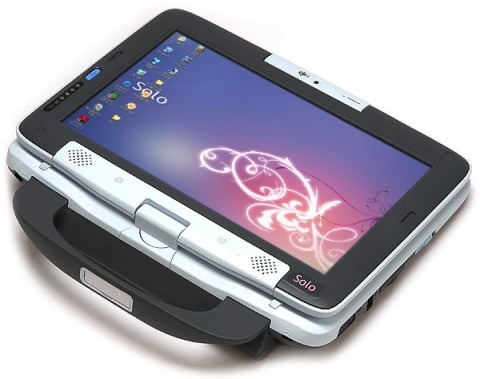 If carrying your computer like a plastic handbag appeals, and you're also a fan of pen-computing, then Daewoo's latest netbook may be the best thing for you.  The SOLO C920-mini starts from humble netbook beginnings – an Atom N270 1.6GHz processor, 1GB of RAM and a 60GB 1.8-inch 4,200rpm hard-drive – then throws in an 8.9-inch touchscreen and nifty carrying handle.
That should give you something to hold on to when you've flipped the touchscreen around and are using the C920-mini as a slate.  The display runs at 1024 x 600, the same as ASUS' Eee PC T91, and there's a 1.3-megapixel webcam and stereo speakers sensibly located in the screen bezel rather than just above the keyboard where they'd be covered up.
Connectivity includes WiFi b/g/n, two USB 2.0 ports, ethernet and audio in/out.  Thanks to Microsoft's netbook software licensing policies, though, you can't get the Daewoo machine with XP Tablet Edition, so there's no standard handwriting recognition or any of the other pen-enabled niceties.  No word on pricing nor availability outside of Korea.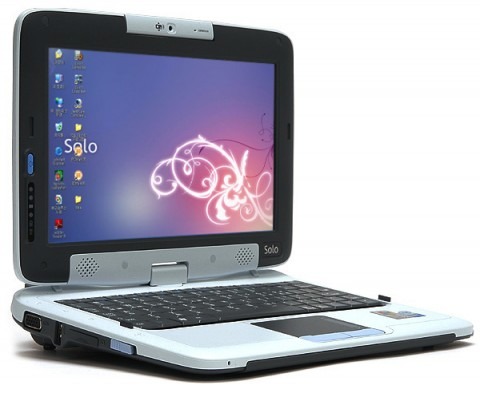 [via Akihabara]