D-Link's Hardware Security Device Falls Short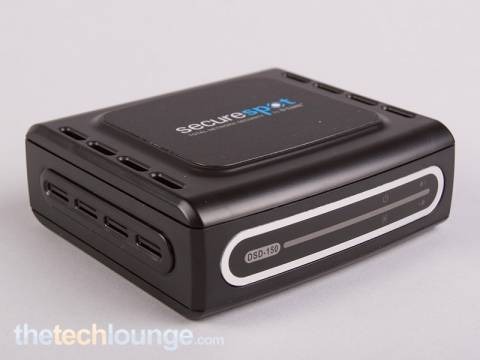 "Christmas is coming and the goose is getting fat" – so goes the old rhyme, but what it fails to mention is the fact that the festive period also often means a quick spell of playing tech-support for parents and relatives when you go back home.  Because if there's one thing that's certain in this slightly puffin-flavoured world it's that as fat as the goose gets, the risk from viruses, spy and malware is fatter.  Anti-virus software and programmes like AdAware do a good job of cleaning up after them – and in some cases stopping them before they start – but in an ideal world the nasties wouldn't get near your PC (or the PC of your loved ones) in the first place.  Enter the D-Link SecureSpot.
D-Link are marketing this as the safety net your computer or network needs, and the happy bunch over at TheTechLounge decided to put it to the test.  A hardware box with auto-updating anti-virus, firewall and parental filter, anti-spyware, pop-up and malware blockers, it would seem to cover all the bases.  However, reviewer Richard Poelling found that while the virus, firewall and webfilter functions worked as expected, everything else was a tad shoddy, and came to the difficult conclusion that it would be hard to recommend a one-stop hardware protection device that failed to adequately protect.  Still, he – and I – would be very interested to see version two of the device, hopefully with bugs erased.
TheTechLounge [via I4U]